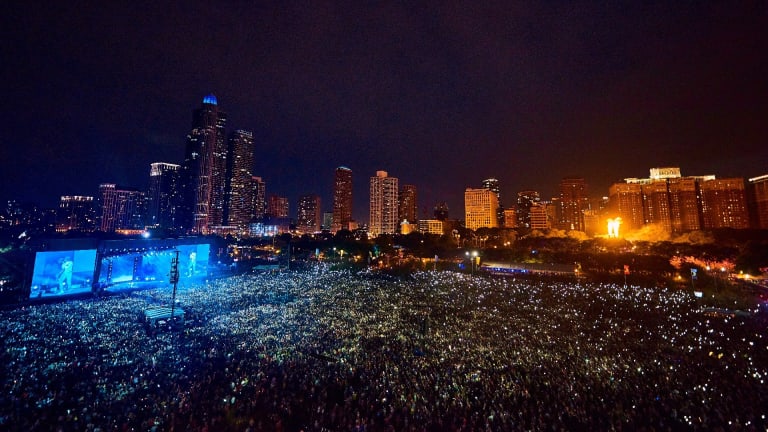 Lollapalooza Arrests and Emergencies Down from Last Year Despite Medical Emergency Death
Despite the unfortunate passing of one Lollapalooza attendee, arrest and emergency transport numbers were down from last year.
Despite literal chaos on the second day of Lollapalooza, festival security and medical staff were delighted to see this year's number of arrests and emergency transports down from last year.
An unidentified festival attendee did tragically pass away on the final night of the festival. On Sunday, the Chicago Office of Emergency Management and Communications released a statement indicating that "an individual transported from the event in critical condition last night due to a medical emergency has since passed away at the hospital"
This morning, in a quote to the Chicago Tribune, a festival representative confirmed the death and sent sentiments to the family of the deceased. "We are saddened to learn of the death of an individual who attended Lollapalooza on Saturday," they said. "Our thoughts are with the individual's family and loved ones at this time."
According to officials, there were 31 arrests and 116 emergency transports at this year's iteration of the long-running festival.
Lollapalooza 2019 took place August 1st-4th at Grant Park in Chicago. It featured performances from artists like The Chainsmokers, Flume, Alesso, and more.
H/T: Chicago Tribune 
FOLLOW LOLLAPALOOZA:
Facebook: facebook.com/lollapalooza
Instagram: instagram.com/lollapalooza/
Twitter: twitter.com/lollapalooza