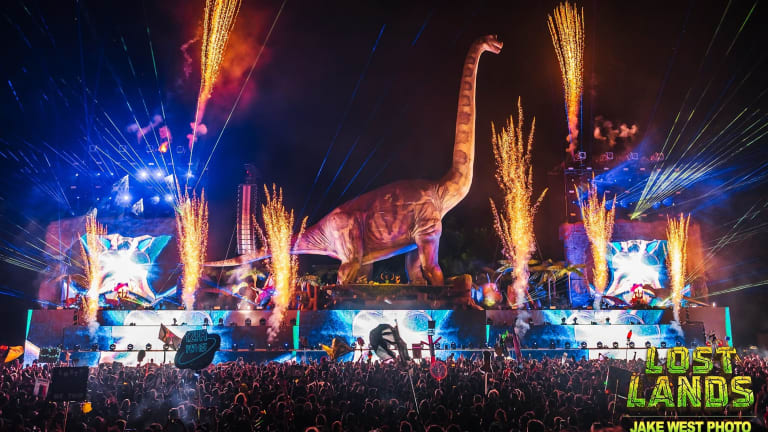 Excision Opens Voting on Performers for Bass Canyon and Lost Lands 2020
Excision has given fans the opportunity to vote on who should play at both of his festivals next year.
Although Bass Canyon and Lost Lands took place just two months ago, the planning for next year has already begun. Like last year, Excision (real name Jeff Abel) is allowing fans to help him select the best and brightest in bass with his 2020 Artists Survey.
This year's survey will allow fans to vote for their favorite artists in hopes of them being added to the lineup for either of Abel's festivals. Nearly every major bass music producer you can think of is on the list - but aligned with Abel's philosophy of supporting up-and-coming talent, fans can enter any name they want in hopes of getting their favorite under-the-radar artist on the lineup.
A fan on Twitter noticed "Excision" as one of the options listed and asked the man himself why he would put his own name on the list - a fair question considering it seems like a given that he would headline his own festival. Abel responded that all artists should have an equal opportunity to play, and that if an artist receives more votes than him then they should play above him.
The lineups for Bass Canyon and Lost Lands 2020 should be announced sometime next year. In the meantime, you can vote on the Bass Canyon/Lost Lands 2020 Artists Survey here.
FOLLOW EXCISION:
Facebook: facebook.com/Excision
Instagram: instagram.com/excisionofficial
SoundCloud: soundcloud.com/excision
Twitter: twitter.com/Excision
FOLLOW LOST LANDS:
Facebook: facebook.com/LostLandsMusicFestival
Twitter: twitter.com/lost_lands
Instagram: instagram.com/lostlandsfestival
FOLLOW BASS CANYON:
Website: basscanyon.com
Facebook: facebook.com/BassCanyon
Instagram: instagram.com/BassCanyon
Twitter: twitter.com/BassCanyon