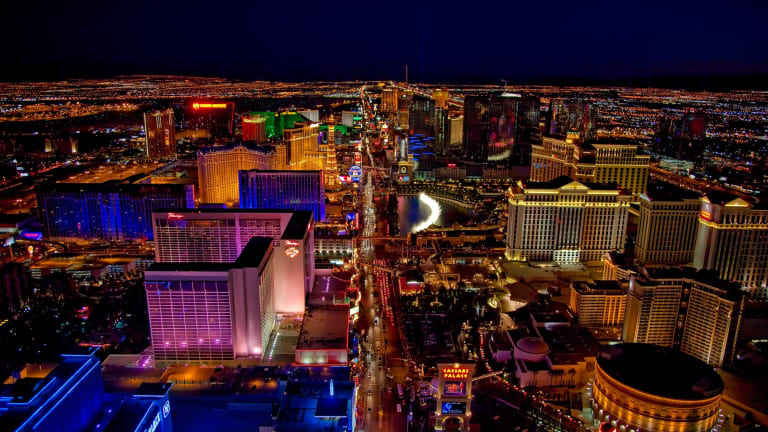 Gaming and Music Worlds Collide for Inaugural Metarama Gaming + Music Festival in Las Vegas
Metarama Gaming + Music festival will take place October 19th and 20th at the Las Vegas Festival Ground.
C3 Presents, the festival curators for Austin City Limits and Lollapalooza, have partnered with Scott London and Seth Schorr from Esports Hospitality Concepts for the inaugural Metarama Gaming + Music Festival. The event will take place outdoors on the Las Vegas Festival Grounds on October 19th and 20th, 2019. 
Their goal is to blend live music, video game streaming, cosplaying, as well as comedy, in an all-ages environment. "We are partnering with all of the best gaming publishers in the world," says Schorr, "as well as top talent to create a unique festival experience unlike any other in the market today."
Schorr and London have also been heavily involved with the Vegas Rouge eSports team, which is co-owned by DJ/Producer Steve Aoki.
Though Metarama will be a first of its kind, gaming and live music has been a crossover many music promotion companies are looking towards in the future. "There are so many similarities between the gaming and dance music communities," says Pasqual Rotella, Founder of Insomniac, "from their inclusive nature to their passion for total creative immersion." Insomniac, most commonly known for running Electric Daisy Carnival, teased Play Festival at Escape Psycho Circus last year in October. Similar to Metarama, it will be a cross between live music and eSports. 
Lineup and ticketing information for Metarama Gaming + Music Festival will be announced soon. For more information, visit www.metaramafestival.com. They also have a Discord server you can check out here. 
FOLLOW METARAMA:
Facebook: facebook.com/metaramafest
Twitter: twitter.com/metaramafest
Instagram: instagram.com/metaramafest