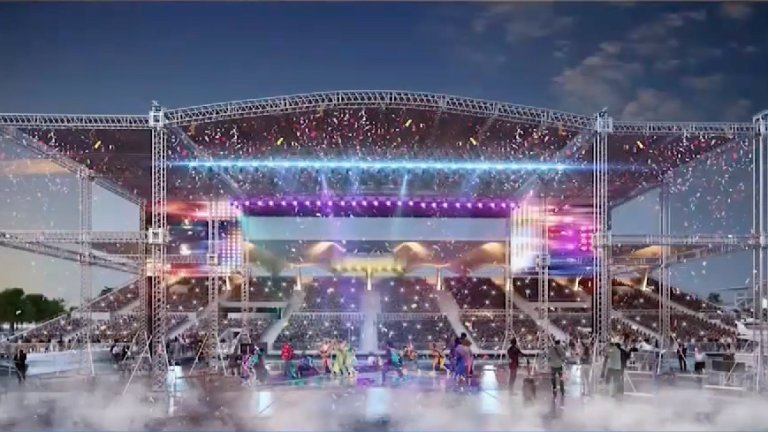 Renovation Plans Emerge for Miami Marine Stadium, a Potential Ultra Venue
Unfortunately, the upgrades won't be finished in time for Ultra Music Festival 2019.
Ultra Music Festival's relocation to Virginia Key for 2019 has proven a tremendous undertaking, but farther-reaching initiatives on the island may prove just as intensive. The city has announced plans to renovate Miami Marine Stadium over a timeline that may make it a feasible venue for the 2023 edition of the festival.
Hurricane Andrew rendered the stadium dilapidated in 1992, and it remained condemned until locals petitioned to designate it a historic landmark. The $45 million renovations (which would also include a new structure by the looks of concept designs) will begin after permits are granted and contractor bids are weighed out in a year and a half, and will conclude roughly two years after that.
Ultra's organizers have not publicly disclosed any plans to use the stadium in future editions of the festival, but they appear eager to hold onto their new home of Virginia Key. If only the same could be said of rival promoters and nearby residents. 
Ultra Music Festival will take place from March 29th to March 31st, 2019. For more information or to purchase tickets, visit the event website.
H/T: EDMTunes
FOLLOW ULTRA MUSIC FESTIVAL:
Facebook: facebook.com/Ultra
Twitter: twitter.com/ultra
Instagram: instagram.com/ultra/