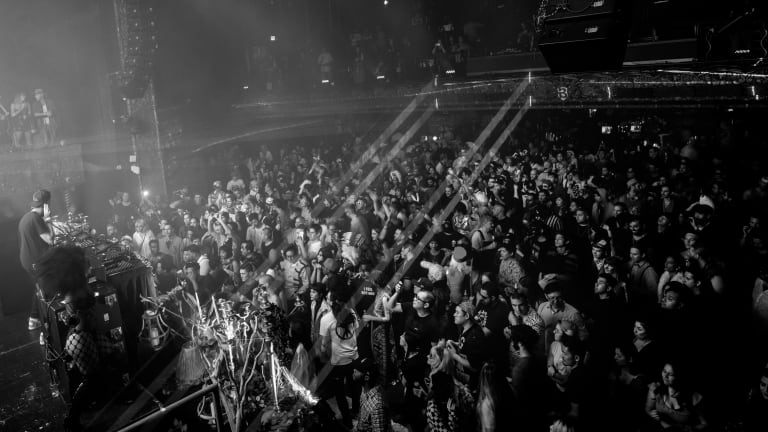 Minimal Effort's All Hallow's Eve Unveils Bewitching House and Techno Lineup
See Bonobo, Totally Enormous Extinct Dinosaurs, J-E-T-S and more for L.A.'s top Halloween party.
Fresh, back, and perhaps better than ever: Minimal Effort announced just last week a triumphant return for their annual soiree, All Hallows Eve. Scheduled for October 26th, the event will celebrate its fifth year of delivering best-in-breed techno talent and over-the-top vibes directly into the heart of Los Angeles.
Topping the bill is the legendary easy chill facilitator Bonobo with an extended DJ set and a complete Outlier Stage presentation in tow. With a full lineup curated by Bonobo himself, the atmosphere at the stage is primed to be as much a sonic journey as it is an extension of the experimental stylings for which he is globally known. Also joining the fray is the fun-loving house dynamo Totally Enormous Extinct Dinosaurs (TEED) with a DJ set. Plus, the highly anticipated J-E-T-S, which is a colossal bass fusion act by Jimmy Edgar and Machinedrum. 
On the second action-packed stage at the event, performances from international heavyweights are the flavor of the day. First up, London's champion Enzo Siragusa and the mastermind of the notorious split 12's label Cin Cin, Fort Robeau, are set to bring the heat. Next, futuristic house music sensation Öona Dahl unpacks magic to ice it down. U.K.-based boss house music duo Prok & Fitch and Brazilian techno pioneer Victor Ruiz are also both planning to unleash a highly infectious case of restless leg syndrome on the dance floor. At the helm, Minimal Effort resident, curator and local hero, Human Resources, will lead the charge. 
In keeping with the excelling Minimal Effort tradition of packing extravagant and fully immersive festival experiences into single-night events, the production is expected to again make it Los Angeles' top place to be for anyone in search of a techno-fueled evening of costumed debauchery. 
For more info, stay tuned on the Facebook event here or follow Minimal Effort with the links below.
Follow Minimal Effort:
Facebook facebook.com/minimaleffortla
Twitter twitter.com/MinimalEffortla
Instagram instagram.com/minimaleffortla