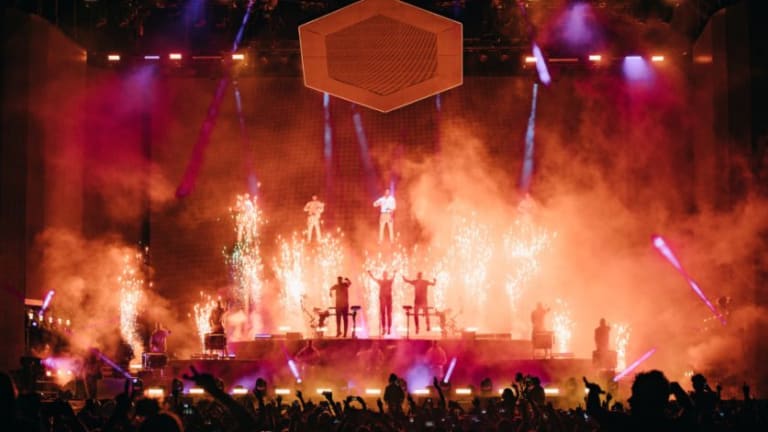 ODESZA to Grace the Stage at Stanford's Frost Amphitheater Grand Reopening
This will be one of the last times to catch them before they head back to the studio
The time has come for a chapter to end. ODESZA is slowly making their way toward closing out the A Moment Apart Tour for good. The tour began back in 2017 in support of their album of the same name. Since then, they have garnered a Grammy nomination, toured the world, and even started their own festival. Harrison Mills and Clayton Knight have decided to head back in the studio to begin working on a new project. 
With only a few more stops left in the tour, the duo have added one more show in the Bay Area. They will be taking A Moment Apart Tour to the Frost Amphitheater for their official grand reopening on July 17th. Located in Palo Alto, California at Stanford University, fans of the groundbreaking pair will be able to catch the incredible live performance one last time. 
Those attending have a lot to look forward to. The tour has been blowing people away with insane live instrumentation, jaw-dropping visuals and stage production, as well as a number of notable special guests. If you are in the area, this is something you will not want to miss. 
You can officially register for the pre-sale here. This will sell out. 
The tour is set to conclude in Los Angeles on July 27th. 
FOLLOW ODESZA:
Website: odesza.com
Facebook: facebook.com/Odesza
Instagram: instagram.com/odesza
SoundCloud: soundcloud.com/odesza
Twitter: twitter.com/odesza