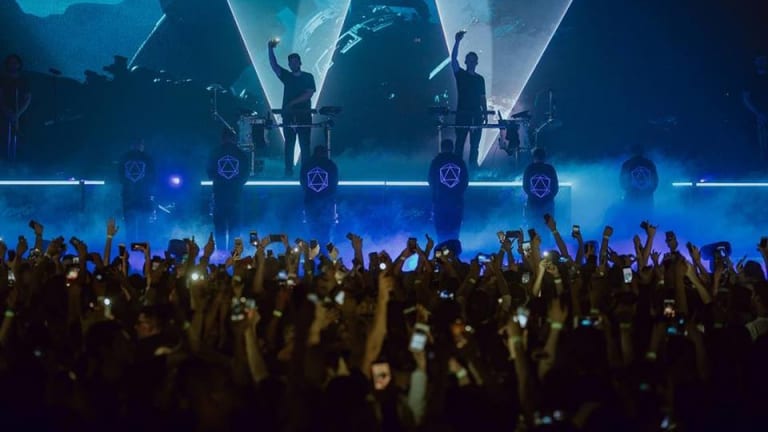 ODESZA Announce Final A Moment Apart Show
ODESZA are ending the A Moment Apart era with one last show at Los Angeles State Historic Park.
The speculation is over; the finale ODESZA has been teasing is one final A Moment Apart show.
ODESZA's (real names Harrison Mills and Clayton Knight) final A Moment Apart show will be held Saturday, July 27th at Los Angeles State Historic Park and feature support from their Foreign Collective label's signees, Big Wild, EVAN GIIA, MEMBA, and Ford.
The A Moment Apart show was created in support of their 2017 album of the same name. The Grammy-nominated album was a massive success for the duo and reached #3 on the Billboard charts.
In addition to the announcement of the final show, the band confirmed that they've concluded it so they can start creating new music. 
The duo just finished the first edition of their very own SUNDARA Festival in Cancun and are set to play Ultra Music Festival next weekend in Miami.
Tickets are not yet on sale but you can register for the presale here.
FOLLOW ODESZA:
Website: odesza.com
Facebook: facebook.com/Odesza
Instagram: instagram.com/odesza
SoundCloud: soundcloud.com/odesza
Twitter: twitter.com/odesza