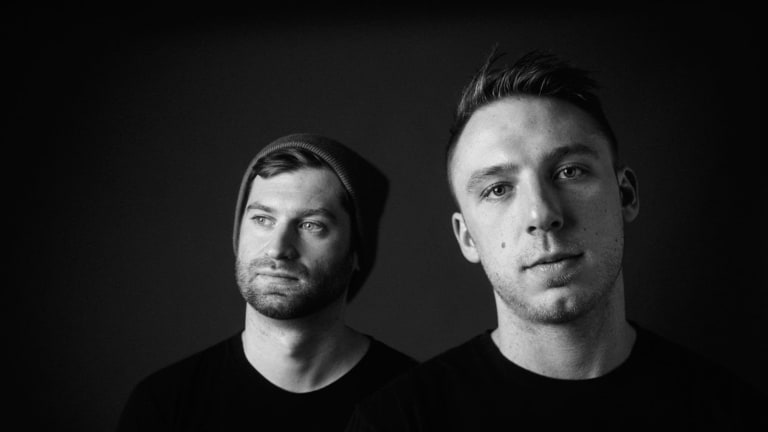 ODESZA to Play Special DJ Set at the Location of Their First-Ever Show
ODESZA are going back to the place where it all began.
The past seven years have been nothing short of a phenomenon for Bellingham, Washington live electronic duo ODESZA. They don't appear to have forgotten where they came from, however. Amid sold-out shows and the inauguration of their own festival, they've still made time to plan a special DJ set at the location of their first-ever performance.
On May 16th, Bellingham's Wild Buffalo will play host to ODESZA with support from fellow Washingtonians Manatee Commune and Beat Connection. The venue, whose roughly 450-person capacity pales in comparison to the gargantuan venues afforded by the duo as of late, saw their debut performance on November 9th, 2012. Ironically, at the time they opened up for Beat Connection - not the other way around.
ODESZA's ascent into superstardom has been relatively organic. Through a combination of live controller-based performances and definitive bodies of work like their 2017 album A Moment Apart, Harrison Mills and Clayton Knight have become an indispensable fixture of the electronic music landscape.
Owing to the size of the venue, ODESZA are taking ticket requests for their Wild Buffalo performance here and will randomly select buyers on May 3rd. 
FOLLOW ODESZA:
Website: odesza.com/
Facebook: facebook.com/Odesza
Instagram: instagram.com/odesza
SoundCloud: soundcloud.com/odesza
Twitter: twitter.com/odesza