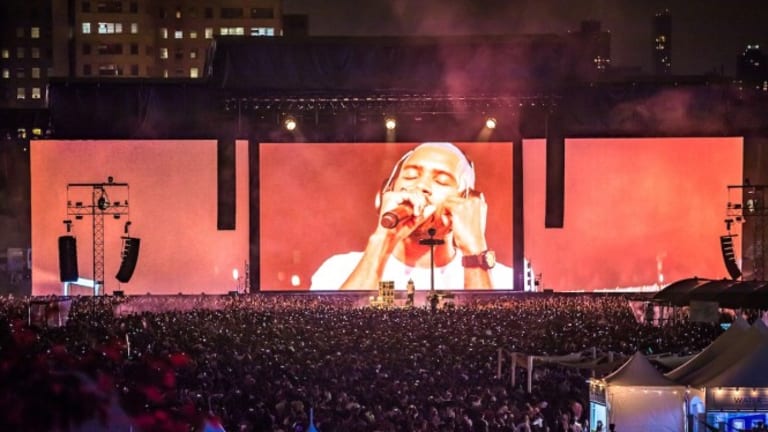 Breaking - Panorama Music Festival Day 1 Shut Down Due To Severe Weather
Day 1 of the NYC festival held on Randalls Island had to be shut down and evacuated leaving festival goers bummed.
One of the most anticipated festivals to take place in New York City had only just kicked off hours ago before the rain gods began to pour down intermittently since about 3p.m. But all wasn't amiss yet, the festival continued as did the celebrations with a few minor tweaks to adjust to the weather. Panorama Music Festival had kicked off and was going strong with throngs of festival goers already onsite nice and early. 
Day 1 which was meant to be headlined by The Weeknd but also had a stacked lineup of performances set to take place including Migos, Father John Misty, Dua Lipa and The Black Madonna. 
However, by around 5p.m. there were rumors floating around about the festival potentially being shut down due to the eminent threat of a thunderstorm and lightning on the island. In no time the official announcement came through the Panorama app as well as the screens onsite that the festival was shutting for the day and will re-open only tomorrow for Day 2. 
What will happen about today's performers and also for single day Friday passholders still remains to be seen. Stay tuned for more updates as they come here  as well as on the Festivals socials and the Panorama App! 
We're sure hoping the sun shines bright on us tomorrow and Day 2 has Panorama back up and kicking!