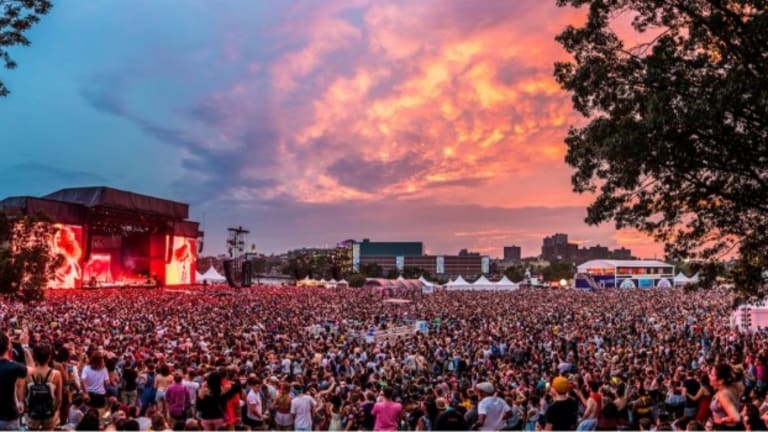 Panorama Music Festival Announces Set times and Delectable Food Vendors Line-up
The Coachella of the East Coast is back and here's a low down on everything we're looking forward to at Panorama Music Festival at the end of the month!
Goldenvoice presents Panorama Music Festival, where Music meets Art meets Technology meets Fashion, yup, they have it all! The festival fondly referred to as the Coachella of the East Coast due to not only its presenters, but also the vibe, has held true to its name since the past two years. In it's third outing in New York City, Panorama is all set to take over Randalls Island Park from July 27-29th, 2018. 
If you've been to Panorama last year, it seems like quite a no-brainier that you'd be back for another year of awesomeness considering ALL that the festival has on offer. Of course as they do year on year, the line up is nothing short of stunning with headlining acts like The Weeknd, Janet Jackson and The Killers! And it doesn't end just there, spectacular acts like ODESZA, The XX, Dua Lipa, Gucci Mane and Lil Wayne are all peppered in for good measure! 
In addition to excellent music spread across three stages, another major drawing point for Panorama is their delectable Food vendors line-up which they pride themselves by. Always extremely well curated, this year is no different. From festival favorites such as Roberta's Pizza and Eggloo, to new-to-Panorama concepts like Avocaderia and Two Guys Chicken & Fries, amongst a ton more will grace the Randalls Island Park fields for the festival. 
But in a first by any music festival ever, Panorama has partnered with Postmates to take the entire culinary experience at Panorama to the next level. In order to help attendees skip lines and only come to food stalls to pickup their orders when ready, attendees will be able to simply log into either the Postmates app or be redirected from the Panorama app, and via a special geo-perimeter on Randall's Island, order and pay for their food at participating restaurant vendors. After receiving a pickup time, attendees can simply walk up to the pickup window to retrieve their food. The thought of how cool this could be and just the idea of skipping the enormous lines waiting for food and missing all the action sure has us excited. 
Once again, for the second consecutive year, Panorama has also announced a collaboration with award-winning fashion brand Rochambeau. This year Rochambeau has reached out to up-and-coming NYC-based artists Kris Buhidar and Lia Kantrowitz to create the featured designs for 2018. If last year was anything to go buy, the merch was dope and the lines were LONG, so plan up in advance. 
Also, year on year Panorama has just been out doing themselves at THE LAB, powered by HP. Hailed as a playground of music and tech, THE LAB encompasses five interactive installations and a massive 360-degree virtual-reality theater at the heart of the festival. This will be the third edition of the exhibition that promises an all-new collection of interactive technology, artistry and design, created exclusively by New York City-based artists and curated by META. This is definitely a fixture at the festival worth exploring and we'd highly recommend you check it out, even though the lines can get long and winding during peak hours.
If all of this has you as psyched as us for next weekend, head on to the official website and grab your three-day or day passes right here. See you on the other side! 
Also, check out the set times below!