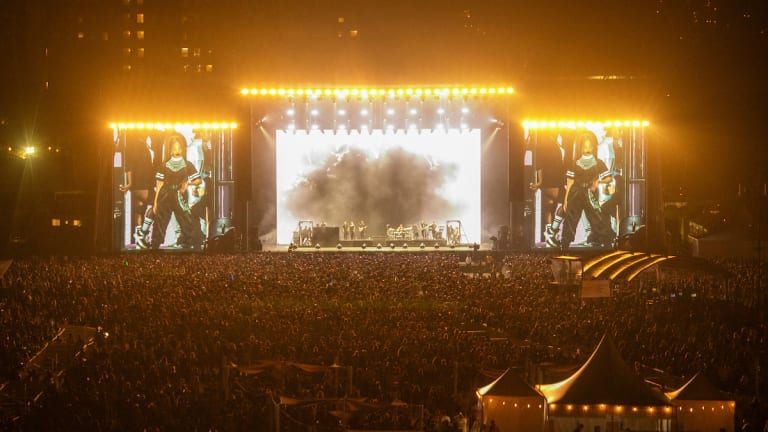 Panorama NYC will not Return in 2019
The promoters have been denied a permit and are looking to host future iterations of the festival.
Promoter Anschutz Entertainment Group (AEG) have announced that Panorama NYC will not be returning in 2019. The multi-day NYC music festival has been denied the permit required to host the event. 
Since the first iteration of the festival in 2016, Panorama NYC has been held at Randall's Park in New York City, the same venue where Electric Zoo and Governor's Ball are held. 
The festival's organizers have been attempting to relocate to Flushing Meadows Corona Park in Queens, which promoters say is the venue they've always envisioned as Panorama's home.
Below is the full statement from AEG:
Panorama will be taking a hiatus in 2019 while we continue discussions with NYC Parks to bring the festival to Flushing Meadows Corona Park in Queens, where it was originally envisioned.

We had a fantastic experience with Paul Simon this past September at Flushing Meadows and look forward to returning in the future.

We were disappointed in NYC Parks denial of our permit application despite the long term benefits this event would deliver to the community and the park.

While we have enjoyed our time on Randall's Island and its great facilities, we feel that we have achieved all that we can at this site. We look forward to continued conversations with City Parks to explore making the Flushing Meadows site a reality. Until then, we thank the fans and artists who supported the event for the last 3 years of fantastic performances.
Over the years, Panorama Music Festival featured performances from heavyweight acts like ODESZA, Justice, Kendrick Lamar, Janet Jackson, and more. 
AEG has stated that they are working towards bringing the festival back. Stay tuned for more coverage on the fate of Panorama NYC.
H/T: Billboard
Follow Panorama Music Festival:
Facebook: facebook.com/PanoramaNYC
Twitter: twitter.com/PanoramaNYC
Instagram: instagram.com/PanoramaNYC