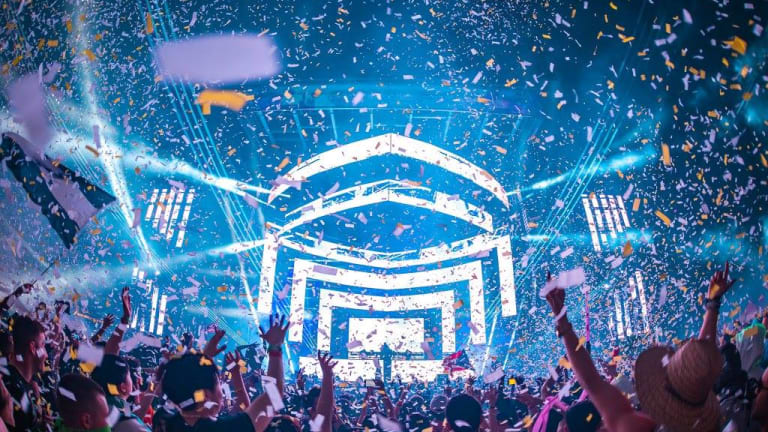 Paradiso Festival: A Perfect Reason to Return to the Gorge Year After Year
Have you made your way to the Gorge Amphitheater?
Not many festivals can bring the magic of natural landscapes and music in one place. However, USC Events has created the perfect formula to merge the two with their annual Paradiso Festival. Located at The Gorge Amphitheater in Washington state, Paradiso is the biggest and baddest festival the Pacific Northwest has to offer. 
While we've tackled the festival in the past, this year was surely one for the books. The diverse music, enthralling stage production, and overall layout of the festival grounds truly took Paradiso up another notch. While some inclimate weather shut down the festival for a few hours, USC's team was resilient and got the festival back up and running in no time. Attendees were well prepared to get back into the action, as the energy stayed strong through the end of day 2. 
The Mainstage was a dream come true for all festival-goers: an unbeatable view paired with some of the most premier acts in dance music. Allstars like DJ Snake, Louis The Child, Rezz, Deadmau5, and Armin Van Buuren proved why they sit atop the EDM throne, while newcomers like Brohug and JVMPKICKS made a name for themselves early on each day. Check it out:
Without a doubt, The Wreckage brought the heat as some of the gnarliest bass artists tore apart the menacing stage. Starting off, fans were hit with killer sets from Axel Boy, Um.., and Hal-V & Space Case. Those who could handle the heavy dose of bass were blessed at the end of the day as well with phenomenal sets from bass music icons like G Jones, Feed Me, Troyboi, Eptic, and MUST DIE! See the stage below:
The Digital Oasis was the spot to be for all househeads, as the nicely shaded stage hosted a handful of talent like Matroda, Hotel Garuda, Drezo, and AC Slater. Melodic artists like DROELOE and Said The Sky also called this stage home for some early sets, creating the perfect setting to vibe out all day long. Take a look at the jungle they played in: 
Paradiso is home to many in the Pacific Northwest. There's a reason the majority of attendees return each year. If you haven't made your way out to this festival yet, you might want to mark it on your calendar for next year. The Gorge Amphitheater is a stunning venue and USC Events never fails to load it with good music and good vibes.