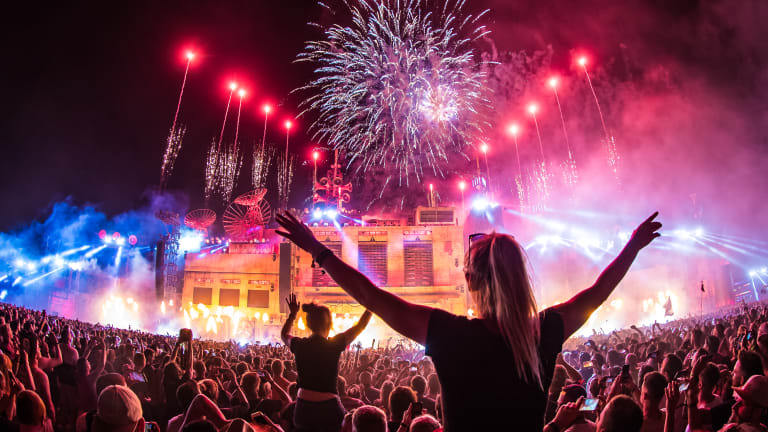 Parookaville 2019 is Officially Sold Out
Breaking its own record, Parookaville 2019 is set to welcome 85,000 citizens from over 40 countries from around the world.
Parookaville - The City of Dreams - is Germany's biggest electronic music festival. The event itself, however, is unlike any typical music gathering experience; it is instead a crazy city that comes to life once a year as the world's most festive place.
From July 19th to 21st the now renowned Madness City at Weeze Airport will open its gates for a weekend full of music, love and pure happiness. 2019 will see the festival celebrate its fifth edition in a row in which tickets have officially sold out. Set to welcome over 85,000 'citizens' of Parookaville to the festival grounds from over 40 countries, they have broken their own record of attendance once again. 
The festival holds more then meets the eye. In addition to onsite camping, there are also stellar culinary offerings to help attendees refuel themselves on the go. The handpicked food and catering suppliers ranging from street food trucks to spätzle stands will be joined this time by the European debut of celebrity foodie and main stage headliner Steve Aoki and his restaurant innovation Pizzaoki. His uniquely designed double-decker pizza bus will set up in Desert Valley to serve up his culinary creations to festival attendees. 
The extensive lineup will feature 300 DJs performing on more than 10 stages spanning the festival grounds. From Above & Beyond to Armin van Buuren, DJ Snake to The Chainsmokers and Dimitri Vegas & Like Mike to Richie Hawtin, the lineup covers a multitude of genres.  
Co-organiser Bernd Dicks from Parookaville GmbH reported the progress in the lead up to the festival later this month in gleeful anticipation, saying: 
"The enormously complex work of building up our city has now been under way for one week, making the year of work our three-person team in Weeze has invested in advance a reality once again. And for this special anniversary, we want to treat PAROOKAVILLE's 'citizens' to new attractions, city elements, and surprises."
Sharing the below trailer in the lead-up, they best described Parookaville as being:
"A city that comes to life once a year to keep the legend of Bill Parooka alive. It was built as an artistic, free-flowing and mad musical place where people can make contact with their pure selves, experience true connections and feel a deep sensation of bliss and fulfillment. Step into the dark if you dare, follow your inner light and dive into a spectacular world of freedom and love!" 
For those unable to make it down to Weeze, the festival will broadcast all the best sets from Madness City on the Parookaville live stream. The stream will be available online for free at parookaville.com for seven hours on the festival Friday, Saturday and Sunday featuring sets from the main stage and Bill's Factory.
For more details, visit the official website here. 
Follow Parookaville:
Facebook: facebook.com/parookaville
Instagram: instagram.com/parookaville
Twitter: twitter.com/PAROOKAVILLE