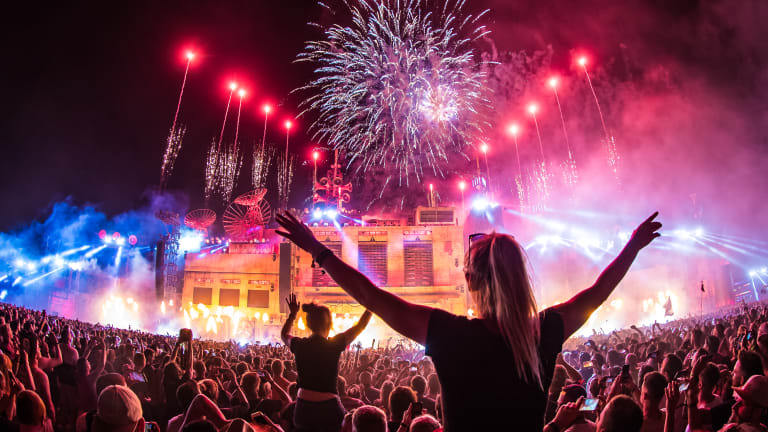 Germany's Biggest EDM Festival, Parookaville, Breaks Records Yet Again with 2019 Edition
2019 was by far the German music festival's biggest year to date. The City of Dreams has nowhere to go but up.
After this year's highly successful fifth edition of Parookaville, the world-famous international music event has been catapulted into the top tier of the music festival major leagues. Hosting over 200,000 attendees in the City of Dreams, and reaching more than 7.5 million people worldwide with 18-hours of incredible live stream performances, Germany's biggest electronic music festival took a massive step forward with its triumphant 2019 showing.
Living up to their promises that led to such record-setting attendance, they treated festivalgoers to a truly state-of-the-art experience. From a meticulously crafted 200-meter wide Mainstage designed to look like a futuristic 3D space station to a lineup of world-renowned headliners such as Above & Beyond, Afrojack, Armin van Buuren, DJ Snake, Oliver Heldens and The Chainsmokers, citizens of ˆthe City of Dreams took part in a truly once-in-a-lifetime opportunity.
Reflecting on their experience at the fetival, global EDM stars Dimitri Vegas & Like Mike reminisced that they "were here for the very first Parookaville, and it was already mega... what you can see now on the Mainstage is absolutely insane, simply fantastic!" 
While the Mainstage design was truly legendary, it wasn't just the stage production and music curation into which the event organizers poured their love and energy. Every aspect of the event was crafted with loving attention to detail, focused entirely on the fun, freedom, and safety of its citizens - no mean feat when hosting over 200,000 exuberant music-lovers.
This level of passion and commitment to detail paid dividends when it came to cultivating a long-lasting, fun-loving festival community. Every day of the event was a scene of peaceful pleasure. No notable incidents took place, and the level of tolerance and freedom embraced by the community was truly remarkable. This year's edition even played host to the civil marriage ceremony of André and Tobias at the Warsteiner Parooka Church - in total, there were more than 2,000 "friendship weddings" and at least ten marriage proposals over the course of the weekend.
Bernd Dicks, one of the organizers, described the wildly successful event by saying:
"We are simply overwhelmed by these last few days! Parookaville has developed at such an unbelievably fast pace, and the feedback we receive from the artists, attendees, partners, as well as local authorities is just great. We will need a few weeks to process all of this!"
Now that the 2019 edition has drawn to a close, festivalgoers will soon have the opportunity to embark on an immersive digital journey back to the legendary City of Dreams. Starting on Friday, July 26th, the Parookaville Retrospective video series offers citizens eleven episodes of captivating, multifaceted magic that can only be truly experienced at one place on earth.
Don't miss out on the chance to go to next year's sixth edition of the German festival, which will take place from July 17th-19th, 2020 - tickets will sell out faster than you can blink an eye!
FOLLOW PAROOKAVILLE:
Website: parookaville.com
Facebook: facebook.com/parookaville
Instagram: instagram.com/parookaville
Twitter: twitter.com/PAROOKAVILLE