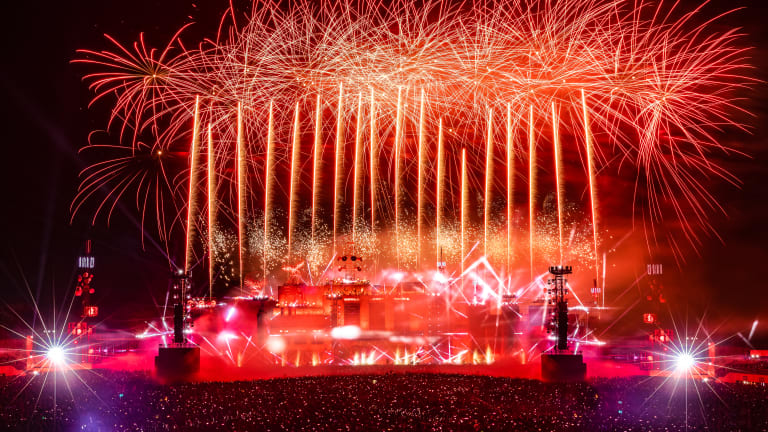 Enter the City of Dreams with the Exclusive Parookaville Livestream
Not able to attend Parookaville? No problem! Tune in to the official Livestream from July 19th-21st.
From July 19th through the 21st, the renowned Madness City at Weeze Airport will open its gates for the 5th sold-out edition of the internationally acclaimed Parookaville Music Festival, a weekend jam-packed with music, love and pure happiness. 
For all of you music lovers and festivalgoers who won't be able to make the trip to Germany to attend Parookaville in person, have no fear. For the first time ever, the producers of Parookaville will be hosting a full seven-hour livestream for each day of magic in the City of Dreams.
To watch the Parookaville Livestream, check out the details below!
Parookaville Livestream Details:
Day 1: https://www.youtube.com/watch?v=tWfoNjzFddg (Friday @ 7 PM - 2 AM CEST)
Day 2: https://www.youtube.com/watch?v=0ESUWnIyyXk (Saturday @ 7 PM - 2 AM CEST)
Day 3: https://www.youtube.com/watch?v=dwiVkIc1tB4 (Sunday @ 6 PM - 1 AM CEST)
Prepare for the ultimate Parookaville Livestream with these tips on how to optimize your festival livestreaming experience.
Explore The City of Dreams
For all of you dreamers lucky enough to attend the Parookaville in person, a whole different adventure lies in store. While livestream viewers will have the opportunity to catch many of the best and brightest performances from the festival, they will not be able to experience firsthand the unrivaled wonders of the City of Dreams.
Built as an "artistic, free-flowing and mad-musical place where people can make contact with their pure selves," Parookaville is not just a festival. It's an entire enchanted city unto itself, and every part of the city plays a vital role in bringing the City of Dreams to life. 
From old-town essentials like a Bank, a Post Office, a Townhall, and a Jail, to the more wondrous Parookaville locales such as The Bermuda Quadrangle, Desert Valley, and Brainwash, Parookaville has everything that festival-goers could possibly need, and so much more. To put it simply, the City of Dreams offers a world of experience that no words can truly capture. 
If you are one of the chosen few embarking on the journey of a lifetime, don't forget to immerse yourself and fully explore the enchanted wonderland that is Parookaville.
Whether you can make it to Parookaville or not, whether you visit by plane, train, or computer screen, the City of Dreams awaits you - and it's quite literally a click away.
FOLLOW PAROOKAVILLE:
Website: parookaville.com
Facebook: facebook.com/parookaville
Instagram: instagram.com/parookaville
Twitter: twitter.com/PAROOKAVILLE