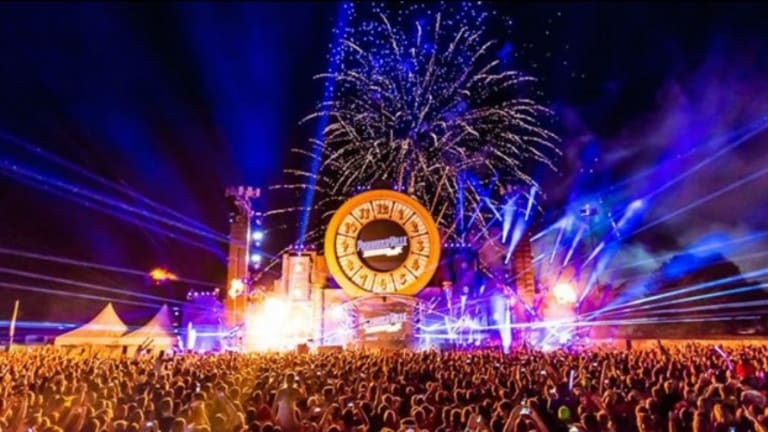 Parookaville Preps For Another Massive Year Featuring Armin Van Buuren, Tiesto, Marshmello & More!
With over 200 DJs, Parookaville is Germany's answer to EDM.
Parookaville might just be one of Germany's best kept no-so-secret music festivals.
In just it's third year, there's not too many festivals that would dare to compete during the same dates as Belgium's infamous Tomorrowland, but Parookaville is more than up to the challenge. In 2015 the first year festival brought 25,000 revelers to Weeze, Germany for a special musical treat featuring over 80 DJs across 7 massive stages. In 2016, the momentum kept going as the festival doubled in attendance bringing over 150 DJs including the likes of Dillon Francis, KSHMR, Tiësto, and so many more.
Now, in 2017 Parookaville is setting the scene to be a stand out European festival this July 21st-23rd. With an expected 80,000 "citizens" Parookaville is a fictional city that takes you to a magical place unlike any other. Parookaville offers fans an escape from reality not only through blissed out music, but with an experience that goes so far beyond just its sonic qualities. Catch up on news from the Parookaville Post, get a fresh hair cut by one of the city's stylists, or take a quick dip in the pool, there's plenty to satisfy Parookaville citizens.
But don't think we forgot about the music! Over 200 DJs will take over 10 stages featuring something for every fan of electronic music. From mainstage mainstays like Armin van Buuren, Tiësto, and Marshmello, to techno titans Sven Väth, Paul Kalbrenner, and Dubfire, as well as performances from fan favorites like Jauz, Getter, Joyryde, and Slushii, Parookaville is every fan's dream lineup from top to bottom.
Are you drooling yet? Yeah, we are too. Grab your last minute tickets by heading to https://parookaville.com/en/!