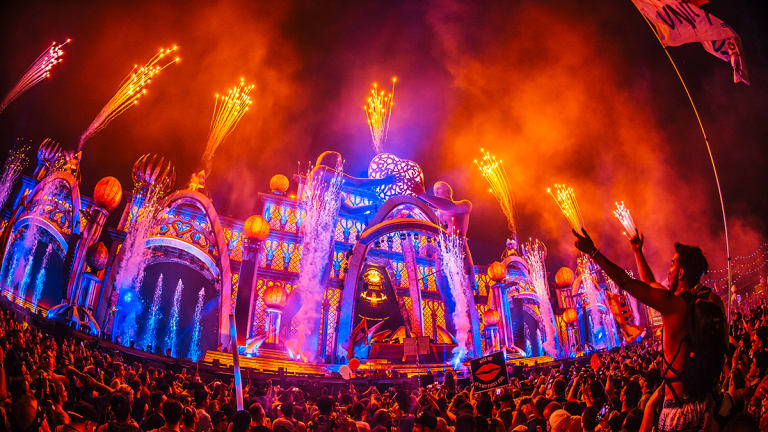 Pasquale Rotella Shares Concept Art for New Pixel Forest Area at EDC Las Vegas
What do you think Pixel Forest could be?
With festival season under way, Insomniac is letting information about the 2019 edition of EDC Las Vegas slowly trickle out in the months leading up to the event. Their latest tidbit appears to have been more spontaneous, though. Insomniac founder Pasquale Rotella has shared concept art from Pixel Forest, a new area of the festival.
A video clip posted to Rotella's Instagram Story shows sketches of Pixel Forest on an office computer screen. As can be seen in the artwork, an entryway adorned by cubic art installations appears to lead to an enclosed area of the festival grounds.
Rotella founded Insomniac in 1994 as a weekly SoCal warehouse rave. He organized the inaugural edition of Electric Daisy Carnival in 1997 as a revival of a 1993 party of the same name thrown by Gary Richards and Stephen Enos. After taking place in numerous different locations over the years it called the Los Angeles Memorial Coliseum until the death of attendee Sasha Rodriguez forced organizers to relocate to the Las Vegas Motor Speedway in 2011 and beyond.
Insomniac has yet to reveal the full lineup for EDC Las Vegas 2019 at the time of writing.
Follow EDC Las Vegas:
Facebook: facebook.com/electricdaisycarnival
Twitter: twitter.com/EDC_LasVegas
Instagram: instagram.com/edc_lasvegas