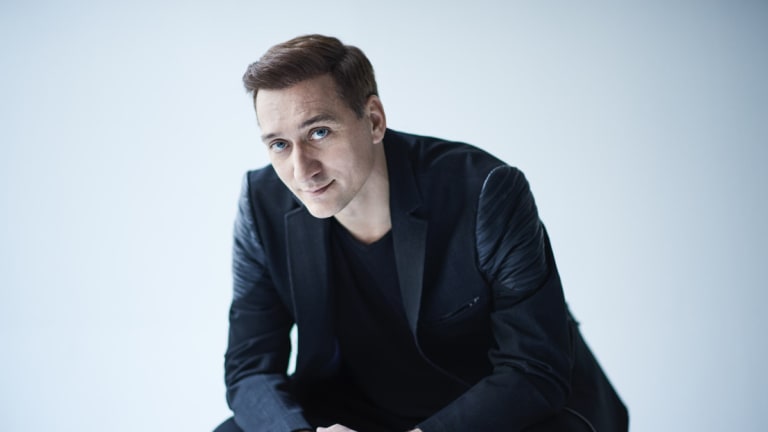 Paul van Dyk Announces Guiding Light World Tour
28 cities and counting across the globe will witness the trance figurehead in true form.
Attention all Paul van Dyk fans: It's time to mark your calendars. The legendary trance DJ/producer has announced he is taking his forthcoming album Guiding Light on a world tour starting January 31st. The tour will travel across 28 cities, kicking off in St. Louis, Missouri.
van Dyk is ready to take the new year by storm. Fans of the German trance icon can expect the release of Guiding Light in early 2020. It will be his tenth studio album, following 2018's Music Rescues Me, which reached #1 on the dance charts. In November he shared the first taste of the forthcoming album with the single "Parallel Dimension," a collaboration with Canadian up-and-comer Elated. Trance aficionados will be pleased to hear that this will be a 100% trance LP after a recent, unexpected shot at psytrance alongside Vini Vici.
van Dyk has been prepping for the upcoming release while on his pre-album tour of North America, MISSION: Guiding Light. The 12-date tour, which recently concluded, stopped at the major US markets including Miami, New York City, and Chicago. He's making sure to show love to those cities he missed while on the pre-album tour in 2020. 
Throughout his illustrious career spanning back to the '90s, he's remained one of the premier tastemakers in trance music. His purist approach has earned him a devoted following. As the label head of VANDIT Records, he continues to bring up new artists who hope to follow in his shining path. 
For more information regarding the forthcoming Guiding Light World Tour and to purchase tickets, head over to paulvandyk.com
FOLLOW PAUL VAN DYK:
Website: paulvandyk.com
Facebook: facebook.com/PVD
Twitter: twitter.com/PAULVANDYK
Instagram: instagram.com/paulvandyk