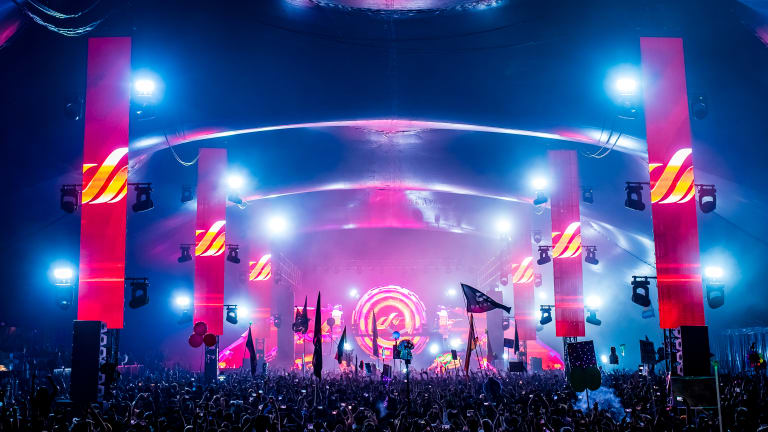 Pickpockets Run Rampant at Dreamstate SoCal 2018
An overwhelming number of attendees reported run-ins with pickpockets this year.
Theft is a problem that befalls every large-scale music festival, but seemingly more so than usual at the 2018 edition of Dreamstate SoCal. Attendee reports of pickpockets have poured in following the two-day event, suggesting that thieves were more coordinated this weekend than at previous Insomniac gatherings.
In the Facebook group Dreamstate (Unofficial), revelers delivered their firsthand accounts by the dozens. Attendees shared incidents ranging from their phones and wallets going missing to catching pickpockets in the act in higher numbers than at festivals of comparable scale.
One festival goer (who asked to remain anonymous) alleges that a pickpocket assaulted him after he and his friends confronted them during Gareth Emery's set at around 10:00 PM on Saturday evening. He recounted:
"I got punched in the face last night at Gareth Emery. MANY of my friends had phones and wallets stolen. I felt a guy purposely grab at my pocket looking to steal it around 10 pm. I confronted him, of course he denied and immediately shows how he only has one phone and wallet on him (why would anyone immediately show that they are "innocent" and so willingly if they weren't up to no good). These guys are professional criminals. They steal the phones then pass them off to their mule who is nearby and carries them. A group of my friends followed to find who he was working with while simultaneously getting security. He got away. But later in the night the exact same guy, in a newly purchased gray Dreamstate hoodie, was walking through our group so we followed him again. He got called out by a friend and we very quickly discovered another guy with them who had multiple phones in his cargo pants. Then one by one many others in the same gray dreamstate hoodies started showing up (all assumed to be apart of their gang). So they started to fight us for calling them out as we tried to contain them and get security. I got punched in the face during the commotion."
Dreamstate SoCal has taken place annually since 2015 at the National Orange Show (NOS) Event Center in San Bernardino, California. Insomniac parties like Nocturnal Wonderland, Beyond Wonderland SoCal and Escape Psycho Circus also take place at the venue. A 2016 report identified San Bernardino as California's most dangerous city; criminal activity in the surrounding area has posed challenges for the organizers of each event.
EDM.com has reached out to Insomniac as well as the San Bernardino Police Department for comment, but they have yet to respond at the time of writing.
Image credit: Ivan Meneses
Follow Dreamstate:
Facebook: https://www.facebook.com/DreamstateUSA/
Twitter: https://twitter.com/DreamstateUSA
Instagram: https://www.instagram.com/dreamstateusa/