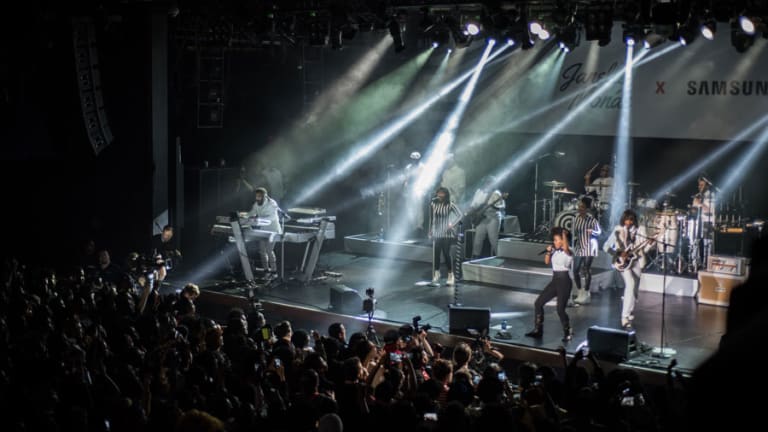 New York City's PlayStation Theater Set to Close in December
Times Square's PlayStation Theater is set to close its doors this New Year's Eve.
The PlayStation Theater in New York City announced that it will close its doors before the start of the new year. They also announced that the final performance in the Times Square venue will be The Disco Biscuits. 
The jamtronica band will not only play on the final day of operation but also the three days prior for a massive four-day send-off. According to Billboard, the band has played in the theater forty times, which makes them the most billed act in the venue's history.
The venue is owned by promoter AEG and had several technology-related names over the course of its life. In 2005, it opened its doors as the Nokia Theatre Times Square then was changed to Best Buy Theater before it took on the name it has today.
In addition to the four-day closing event, the venue is set to host Angels & Airwaves, Cypress Hill, Chase Rice, and more. Tickets for The Disco Biscuits four-day PlayStation Theater send-off go on sale Friday, August 23rd at 10 AM EST. You can buy yours here. 
H/T: Billboard
FOLLOW PLAYSTATION THEATER:
Facebook: https://www.facebook.com/PlayStationTheater/
Twitter: https://twitter.com/PlayStationThtr
Instagram: https://www.instagram.com/playstationtheater/