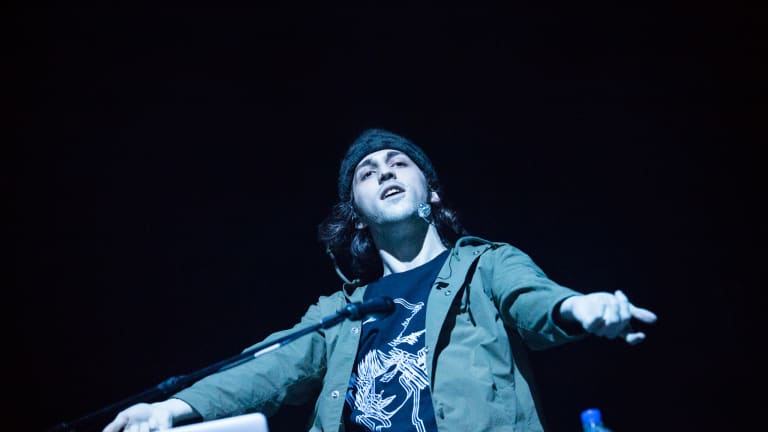 Porter Robinson to Open at His Own Festival so Fans will See Other Sets
Porter Robinson wants his fans to get to Second Sky Festival early.
It's not all that often that an artist plays the opening time slot at their own curated festival - but then again, Porter Robinson is not your average artist. He will deliver a set as Virtual Set at his very own Second Sky Festival shortly after doors open.
Robinson's reasoning for the unconventional programming is commendable. By drawing his fans to the festival grounds early on, he hopes to maximize the number of attendees who will watch the other artists billed for the festival.
Second Sky Festival was originally a single-day event - but after tickets sold out in a matter of minutes Robinson and Goldenvoice added a second day, which also sold out. Nina Las Vegas, Anamanaguchi, Kero Kero Bonito, G Jones and Madeon are the artists on the bill.
Second Sky Festival will take place on June 15th and 16th at Middle Harbor Shoreline Park in Oakland, California.
FOLLOW PORTER ROBINSON:
Facebook: facebook.com/porterrobinsonmusic
Twitter: twitter.com/porterrobinson
Instagram: instagram.com/porterrobinson
SoundCloud: soundcloud.com/porter-robinson
FOLLOW SECOND SKY FESTIVAL:
Facebook: facebook.com/secondskyfest
Twitter: twitter.com/porterrobinson
Instagram: instagram.com/secondskyfest