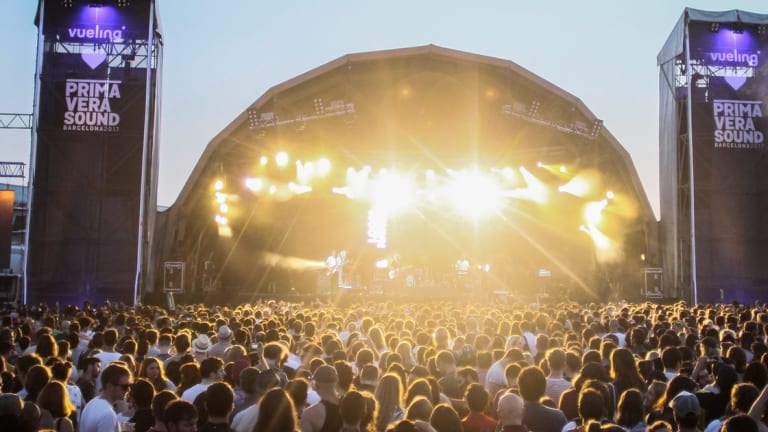 Primavera Sound Announces U.S. Debut in Los Angeles for 2020
In celebration of its 20th anniversary, the festival will take place on September 19th and 20th at the Los Angeles State Historic Park.
In honor of its 20th anniversary, Primavera Sound will make its U.S. debut on September 19th and 20th, 2020 at the Los Angeles Historic Park. Being co-produced by Live Nation, the Los Angeles installment will accompany the beloved Barcelona festival as well as it's Portuguese counterpart in Oporto.
Primavera Sound has defined itself as an epicenter where music lovers from across generations can experience live music to its fullest. Having taken place in Barcelona since 2001, the festival has grown to an audience of 220,000 attendees, while also welcoming in over 3,500 artists from across the world. 
The diversity in genres on the lineup can be attributed to why the festival has such an expansive reach. Previous lineups from Primavera Sound have included artists such as Solange, Future, Charli XCX, and Tame Impala. Fans can expect a lineup showcasing classic music icons, upcoming breakout artists, and artists that transcend stylistic barriers. 
"Our goal is to bring the Primavera Sound spirit and vibe to cities with a similar feel: creative, colourful and welcoming," said Primavera Sound Director Gabi Ruiz. "And with this, to give something new to the city, to show a new side and new possibilities to be built and harvested together. So it's a dream to finally say: Yes, it had to be Los Angeles."
The Barcelona-based music promotion company has also added a new event called Primavera Weekender to its roster. The event will take place on November 8th and 9th, 2019 at the Magic Robin Hood resort in Benidorm, Spain. Additionally, the Primavera Sound website currently has all four events on the main page, along with a hidden, blurred-out space, which could possibly allude to another event announcement soon. 
The lineup for Primavera Sound will be announced at a date closer to the event. A limited amount of Early Bird tickets will be on sale this Friday, June 7th at 9:00 AM PST. You can visit www.PrimaveraSound.com for more information.
FOLLOW PRIMAVERA SOUND:
Facebook: facebook.com/primaversasoundfestivals
Instagram: instagram.com/Primaversa_Sound
Twitter: twitter.com/Primavera_Sound