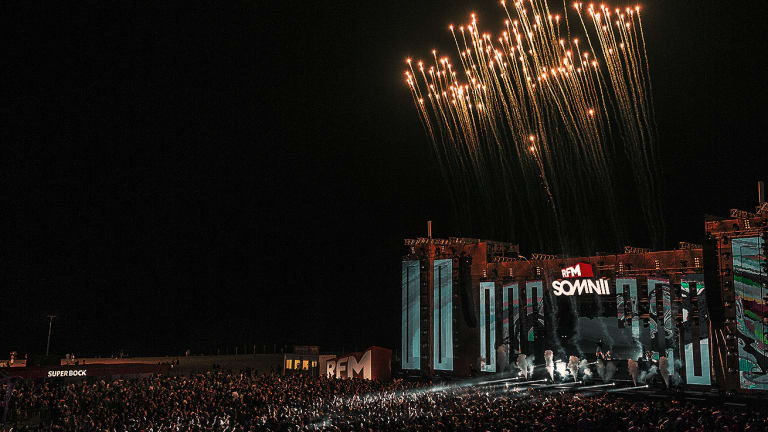 Publish date:
RFM Somnii In Portugal Manages to Expand The Audience in Its Most Successful Year Yet
Europe's largest beach festival took some new risks this year, and they definitely paid off.
Europe's largest beach festival took some new risks this year, and they definitely paid off.
Numerous festivals built in unique locations have seen success throughout the years, and RFM Somnii in Portugal can definitely be counted among them. Located in small city Figueira da Foz, on the coast exactly between Porto and Lisbon, it is one of the few festivals built and working entirely on sand. Everything is set up on Praia do Relógio (meaning Clock Beach when directly translated to English), which is a 33-kilometer long beach and marks one of the biggest ones in Europe. 
The 2019 edition marked the 8th year of the festival, and 7th in the beach of Figueira da Foz. Being a relatively new festival, it's apparent that the production team has done an amazing job of expanding and growing every year. 2012's debut installment had a couple of thousand attendees over a day, while in 2019, about 130k attendees (mainly from Portugal and Spain) stormed the small city over the course of three days.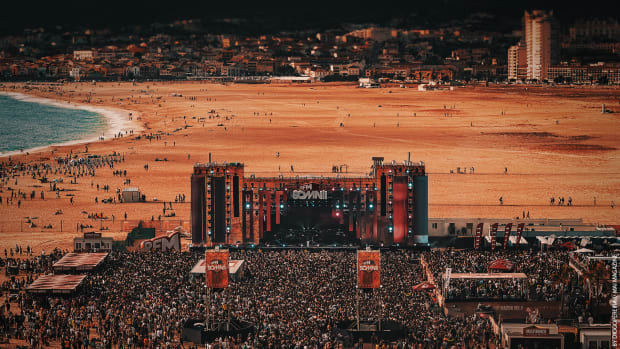 Other than massive attendance, 2019 marked a year of transition for the festival as part of its new international strategy, which we recently talked about with their new head of international marketing, Andras Berta. The introduction of different names on the lineup, that were - for the first time - not coming from the world of electronic music, played a crucial role. Next to acts such as Afrojack, Don Diablo and Jonas Blue, fans got to experience performances by hip-hop superstar Tyga, reggaeton giant Ozuna and even Redfoo.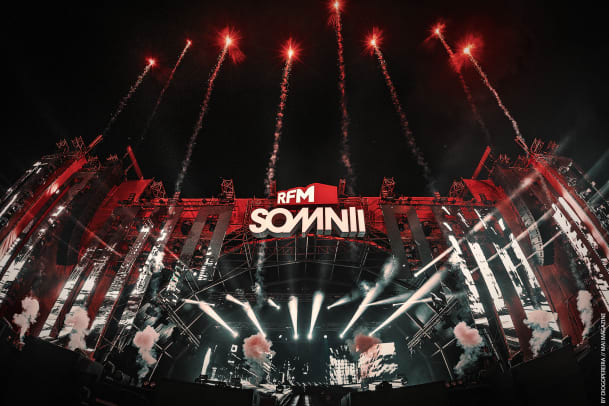 This expansion of the lineup led to some short-term backlash from longtime fans. It definitely paid off for the festival in the long run, though, as 2019 marked its most successful year yet. 
The organization of the festival was of note as well. With everything set up in a huge beach, fans had to walk a distance of five or sometimes ten minutes on the sand in order to reach the main site, and organizers made that fairly easy with the construction of wooden pathways that led to and from the city. Getting in and out of the site was very easy despite the staggering number of attendees, and after entry navigation around the festival and find things like bars or a place to chill was seamless. 
The lineup was the biggest yet for RFM Somnii, headlined by Afrojack, DJ Snake and Don Diablo. Other performers, among them the aforementioned Tyga, Ozuna and Redfoo, were names such as Jonas Blue, Netsky, Fedde Le Grand, Blasterjaxx, Third Party and Jay Hardway. Another thing that made the whole experience unique, however, was that the whole city turned into a big party during the three days of the festival.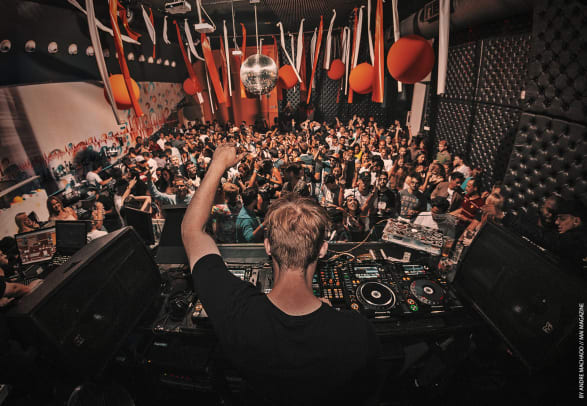 Figueira da Foz is a historic tourist city with 60 thousand inhabitants that really went back on the map with RFM Somnii's choice of hosting the festival on its beach. Both the organizers and the municipality realize how important they are for each other in order for the festival to grow and for attendees to have the best experience possible. This year, they teamed up for the first time to provide attendees with a large and diverse choice of branded afterparties at the city's clubs, and special events and happenings throughout the day for the festival's duration. It was like the entire city was in festival mode, with happy people, music and events seemingly everywhere. 
2019 was a landmark year for RFM Somnii in general. After facing a number of challenges, the festival organizers managed to create yet another amazing edition, and make it their most successful one yet. Looks like the only way is up for Europe's biggest beach festival, as they gear up to create an overall better experience over the years to come - and EDM.com will be there watching. 
Follow RFM Somnii
Facebook: facebook.com/OMaiorSunsetdeSempre
Instagram: instagram.com/rfmsomnii
Twitter: twitter.com/rfmsomnii
Website: rfmsomnii.com/en