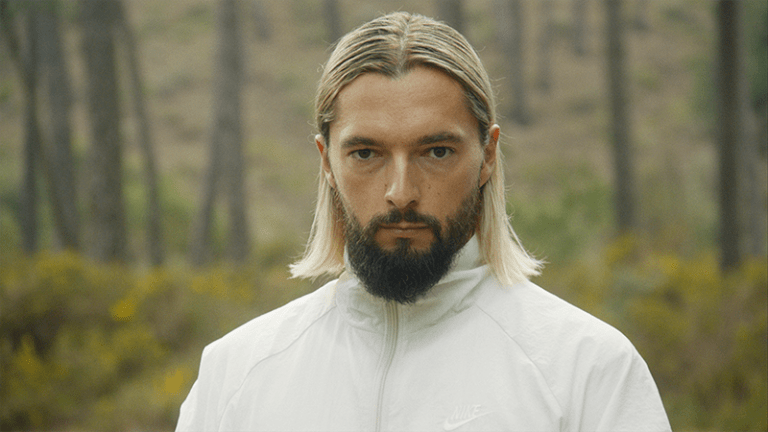 Tomorrowland MC Says He's on Ketamine for Salvatore Ganacci Intro
Keeping with tradition, Salvatore Ganacci hosted the most bizarre set at Tomorrowland 2019.
Salvatore Ganacci made his grand return to Tomorrowland with what may well be the most bizarre intro in festival history. A fan uploaded the entirety of the absurd introduction to YouTube for all to enjoy. 
Spoofing the dramatic "Book of Wisdom" theme from this year's iteration of the long-running Belgian festival, an announcer helped Ganacci create the most memorable intro of the weekend while "the ketamine [was] kicking in."  
He then proceeded to roast the Bosnian producer with a barrage of insults and snide remarks about his career before announcing "the end of Salvatore Ganacci."
During the thorough lambasting, he can be seen in the crowd booing himself while fans begin to realize he's not actually onstage. After dancing with some festivalgoers, he takes the stage in dramatic fashion and begins his performance with Showtek's track "Booyah."
His performance at last year's Tomorrowland will go down as one of the most eccentric onstage performances the world has ever seen. A year later, he's still having fun with it.
His ridiculousness is not only reserved for the stage, in April, he released an outlandish music video for his track "Horse" released on Skrillex's imprint OWSLA. 
FOLLOW SALVATORE GANACCI:
Facebook: facebook.com/SalvatoreGanacci
Twitter: twitter.com/TheSalvatoreG
Instagram: instagram.com/salvatoreganacci
SoundCloud: soundcloud.com/salvatoreganacci
FOLLOW TOMORROWLAND:
Facebook: facebook.com/tomorrowland
Twitter: twitter.com/tomorrowland
Instagram: instagram.com/tomorrowland