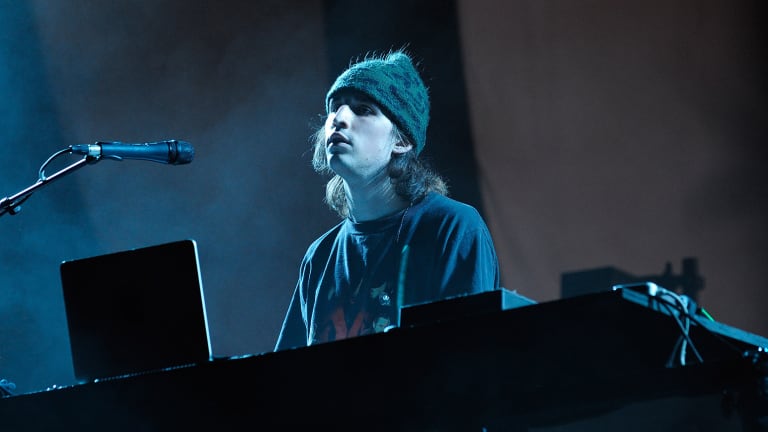 Porter Robinson Rolls Out First Wave of Lineup for his "Second Sky Festival"
Porter Robinson has announced the first six performers for his recently rebranded Second Sky Music Festival.
Porter Robinson has teamed up with Goldenvoice to curate his very own music festival, Second Sky Music Festival. On a near-daily basis, over the course of the past week, Robinson has been unveiling the performers at Second Sky on his social media pages.
At the time of writing, he has announced six artists, Cashmere Cat, Chrome Sparks, G Jones, Anamanaguchi, Nina Las Vegas, and Kero Kero Bonito. 
In addition to announcing the artists, he handcrafted personal notes on why he chose each of the selected performers. 
When mentioning G Jones, Robinson had this to say: 
"G Jones is just fucking incredible. he released arguably the best dance record of last year. he and i are absolutely cut from the same cloth when it comes to how we think about live electronic shows - he's equally obsessive about lighting, video, and art direction as i am. He's channeling IDM and jungle in a way that's comprehensible and modernized but also somehow really new. it's just so so good… he's one of a few artists that makes me feel genuinely proud of what's happening in electronic music right now"
Originally branded as "Multiverse", Robinson changed the name to Second Sky after receiving complaints from Bay Area promoters over the name.
Second Sky Music Festival will take place Saturday, June 15th at Middle Harbor Shoreline Park in Oakland, California. Tickets are not yet on sale, but, you can sign up for the pre-sale here.
FOLLOW PORTER ROBINSON:
Facebook: facebook.com/porterrobinsonmusic
Twitter: twitter.com/porterrobinson
Instagram: instagram.com/porterrobinson
SoundCloud: soundcloud.com/porter-robinson