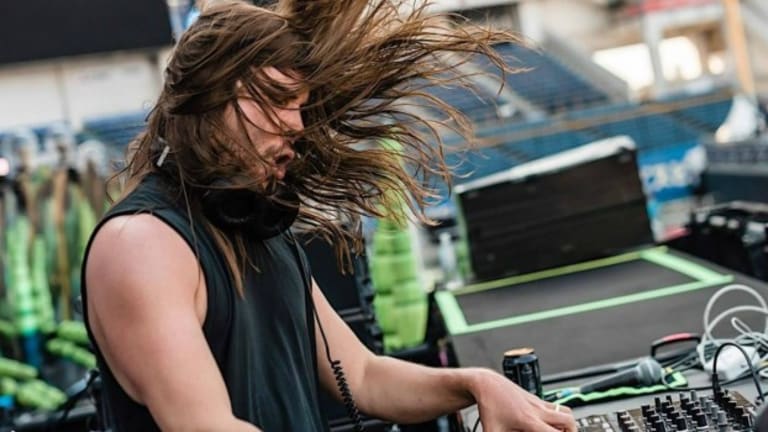 Seven Lions to Kick Off New Event Series Entitled "Chronicles"
Are you ready to enter the mind of Seven Lions?
Seven Lions has seen nothing but success and growth since the start of his expansive career. Also known as Jeff Montalvo, his 2017 was absolutely stellar. He blew everyone away with his hard-hitting collaboration with Kill The Noise, as well as brought us all to tears with his original tune "Freesol" featuring Skyler Stonestreet. Now, Seven Lions is ready to follow in the footsteps of Rezz and Illenium by kicking off his own event series this coming May.
Chronicles is something all fans want from their favorite artists: a world made for them to enjoy and discover new things curated by their paragon. On May 12th, Seven Lions will unveil his event series at the WaMu Theater in Seattle, Washington. With new stage design, art installations, performers wandering the venue, a selection of vendors, and a mystical vibe, Seven Lions is looking to immerse his fans into a musical experience like no other. 
Seven Lions plans to touch-base with all his musical influences, blessing us with bass, psy, and trance acts throughout the night. Not only will he play the headlining slot, he'll also be welcoming us into his world with a special "Observatory" set at the beginning of the night. Fans of his mix series by the same name should be thrilled. Pick up your pre-sale tickets here.
Connect with Seven Lions:
Website: sevenlions.com
Facebook: facebook.com/SevenLions
Instagram: instagram.com/sevenlionsmusic
Twitter: twitter.com/SevenLionsMusic
Soundcloud: soundcloud.com/seven-lions