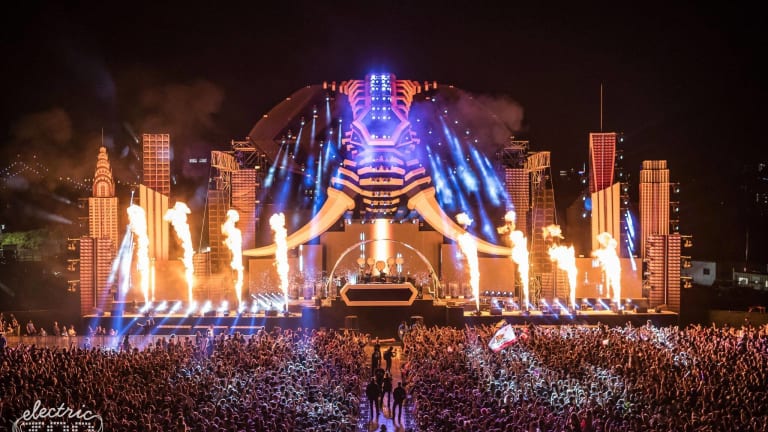 Electric Zoo FOMO? SiriusXM Brings The Best Sets and Interviews Straight To You!
Tune in to SiriusXM for live Electric Zoo performances and interviews from your favorite artists!
You might only think of SiriusXM as an in-car satellite radio platform... But that is actually not the case! Thanks to SiriusXM's in-home and mobile streaming plans, you can tune in to your favorite SiriusXM Channels anytime, anywhere, and you don't need to own a car at all!
As part of their plan, SiriusXM will offer both exclusive live content, as well as on-demand programming. As part of the exclusive live content offerings, SiriusXM will be broadcasting many of this year's most prestigious music festivals, giving fans from around the US the opportunity to tune in to their favorite artists' live performances, as well as exclusive interviews, even if they can't make it to the event in person. SiriusXM partnered with Lollapalooza to bring fans live sets and interviews from their favorite musicians and will be doing so again for this year's edition of New York's Electric Zoo Festival.
Ezoo is returning to New York City for its 11th year and SiriusXM is bringing you live sets and exclusive interviews from many of EDM's biggest stars. Make sure not to miss performances all weekend long on Diplo's Revolution (Channel 52). And be sure to check back here for more updates throughout the festival!
For all this and more, you can simply try out the SiriusXM Essential Plan for3 months for only $1. The Essential plan includes everything from the platform's entire selection of music channels, as well as many of the stations for news, sports talk, and comedy as well, all of which can be listened to on any smartphone, smart TV, video game console, or any other smart device. Ultimately, SiriusXM is where moments happen. Like the moment you hear your song. Or you laugh... These moments matter, and you'll find them here, 24/7. You won't want to miss this! Click here to see Offer Details and to subscribe. 
Also, did you know that SiriusXM just launched a brand new plan for students for just $4/mo? Click here to see Offer Details and to subscribe. 
FOLLOW SIRIUSXM:
Website: https://www.siriusxm.com
Facebook: https://www.facebook.com/siriusxm
Twitter: https://twitter.com/SIRIUSXM
Instagram: https://www.instagram.com/siriusxm