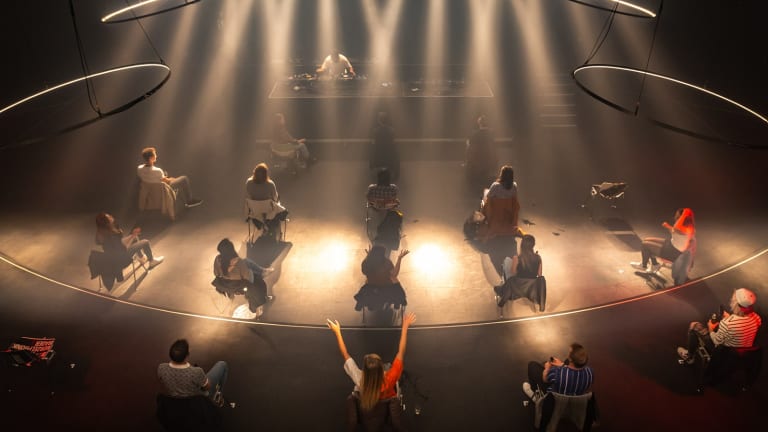 Take a Look Inside This Socially-Distant, Seated Techno Show in The Netherlands
A venue in The Netherlands has provided a new way for fans to experience live techno music.
While the days of loud, packed dancefloors are behind us for the time being, artists and venues have begun to get creative with how they deliver authentic live music experiences to fans. Many have chosen to go digital with livestreamed events, but they can only replicate the experience so much. 
Doornroosje in The Netherlands decided to take things a step further and host a physical, socially-distant show last weekend. Due to the country only allowing thirty patrons inside a bar or venue at a time, that was the number of concertgoers in attendance at the event. Attendees were required to remain seated during the performances and each chair was spaced about five feet apart.
Below are some pictures and videos from the social distancing-compliant techno night. As you can see, although the show wasn't anything like what we're used to, both the artists and attendees had a great time.
In a quote obtained by Mixmag, Mauke Rodermond, one of the performers at the event, spoke about how the show was not only a nice way for fans to experience live music again, but also a statement on how the local music community feels about the lockdown. "This event emphasized the ridiculousness of being obligated to stay seated during a dance event and therefore forms a statement from the scene towards the current policy," said Rodermond.
For more information on Doornroosje's future concert plans, navigate to their official website here.