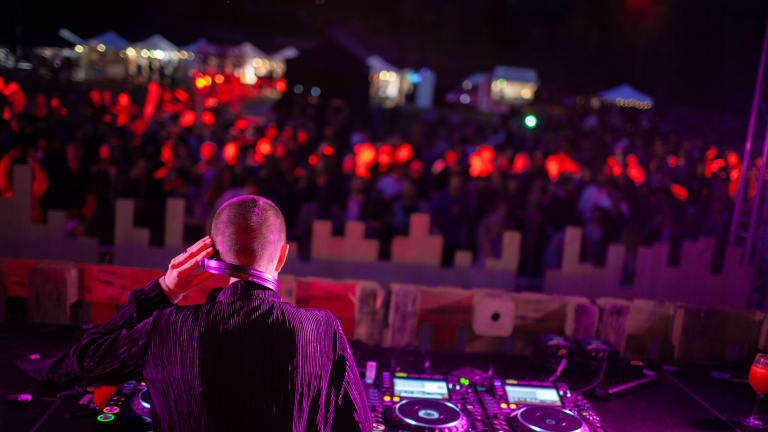 Norway's Sommerøya Reveals Lineup for 10th Edition
Sommerøya will feature a new art concept and top talent from around the globe.
Norway's Sommerøya returns for its 10th anniversary this year. This year promises a strong international lineup and a brand-new art installation called RetroRemix inspired by the history and spirit of electronic music.
Billed as "one of Europe's finest boutique festivals," Sommerøya's 2019 installment sports a solid lineup comprised of DJs from across the globe. Some names to grace the schedule are Ben Klock, Loco Dice, Ricardo Villalobos, and Kerri Chandler. Dasha Rush, Axel Borgman and Sama' will be in attendance as well as a healthy selection of Norway's own DJs, like Bjorn Torske, Ost&Kjex, Safira, and others. Sommerøya will be a true melting pot of world-wide talent. 
This year's art program, RetroRemix, will explore visual art while calling back to the roots and spirit of electronic music. Over a dozen curated artists will create installations and performances during the festival, and also "sample and remix each other's material, work, and ideas" throughout the festival. During the event, the art will constantly grow, change, and build on itself, much like electronic music as a whole.
Sommerøya's home is Ekeberg Kulturepark in Oslo, Norway. Nestled in a hillside forest with views of the Norwegian fjords, Ekeburg is a near-sacred place, and is the site of Oslo's first village settlements over 10,000 years ago. Sommerøya is the only event of its kind to be allowed in Ekeburg.
The festival takes place on August 16th and 17th. Tickets and accommodations can be purchased here. More information about the festival can be found on Sommerøya's official website. 
Follow Sommerøya Music Festival:
Facebook: facebook.com/sommeroya
Instagram: instagram.com/sommeroya
SoundCloud: soundcloud.com/sommeroya