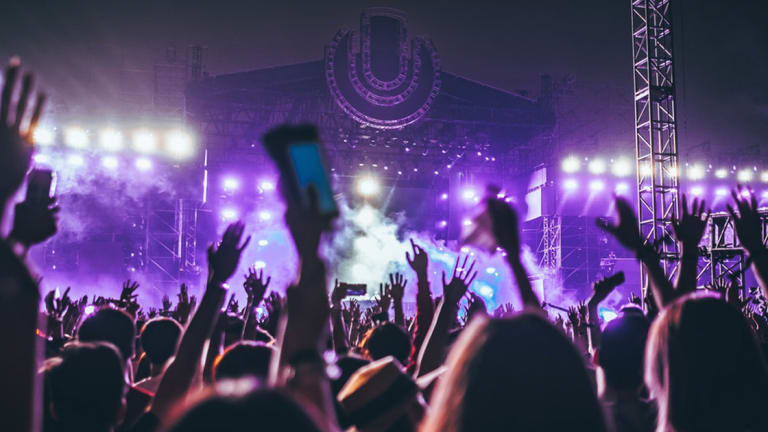 Redditors Compile List of Speculated Ultra Music Festival Headliners
This list of Ultra Music Festival hopefuls is ranked by likelihood.
Ultra Music Festival doesn't typically announce start announcing headliners for their flagship Miami event until the previous year draws to a close. Fortunately for those planning to attend, a group of diligent Redditors have already compiled a comprehensive list of predictions as to who will be billed for the three-day festival in 2019.
The list is actually divided into five sections: "Pretty Much Expected," "Possible," "Up In The Air," "Unlikely" and "Out." While entries in the first four sections are more speculative, the disqualifications in the latter list are explained in parenthetical sections that mostly highlight schedule conflicts.
David Guetta, Tiësto, Carl Cox, Martin Garrix, Armin van Buuren and Afrojack are all but confirmed according to the list. Artists like Skrillex, Alison Wonderland, Rezz, Porter Robinson and Jeffrey Sutorius (formerly of Dash Berlin) each fall at varying degrees of likelihood. Zhu, Diplo, Excision and Justice are among those ruled out.
Ultra Music Festival's 2019 edition itself was up in the air for a time. The festival's contract to renew its lease at Bayfront Park was voted down in September, and last month the Miami City Commission approved its relocation to Virginia Key. The decision proved controversial, and in an attempt to alleviate logistical and environmental concerns from the surrounding community Ultra's organizers recently announced free shuttles for all 2019 attendees.
The full list of Ultra Music Festival lineup speculations is subject to change as new information comes to light and can be found here.
H/T: EDM Sauce
FOLLOW ULTRA MUSIC FESTIVAL:
Facebook: https://www.facebook.com/Ultra
Twitter: https://twitter.com/ultra
Instagram: https://www.instagram.com/ultra/