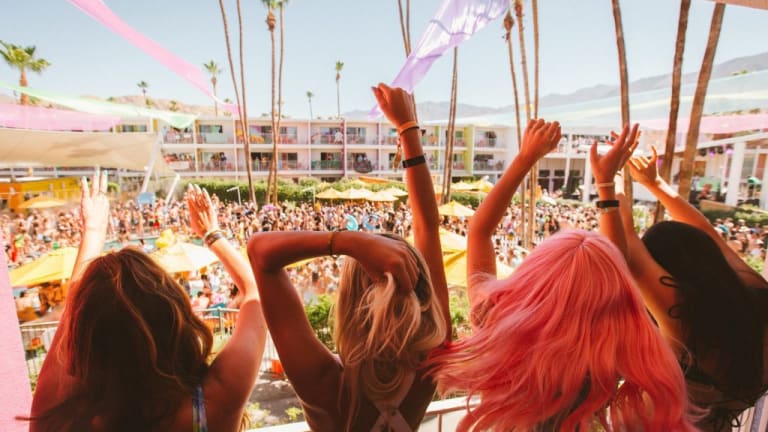 Splash House Welcomed Summer In the Perfect Way
Our Splash House review is here!
Today people are leaving Splash House with new friends, a tan and a better mindset. Our favorite 2-day pool party took place in Palm Springs, California last weekend, bringing the best of electronic music and people to one place. Right when you entered the festival, it felt like a warm hug. The three hotels hosting the music festival came filled with contagious energy, massive pools and hundreds of animal floaties. The performances blew everyone out of the water, with Duke Dumont, Chris Lake, and Zhu's "Blacklist" debut maxing out the Renaissance Hotel's capacity. Other performances that made our souls leave our body were from Mizu, Kasbo, and Hotel Garuda at the Riviera Hotel. Lastly, the hilarious balconies and fascinating people completed the festival experience. Missed out on the June Splash House? Great news, this is a bi-annual event, so grab your August tickets here!
Check out all the vibes from the weekend!