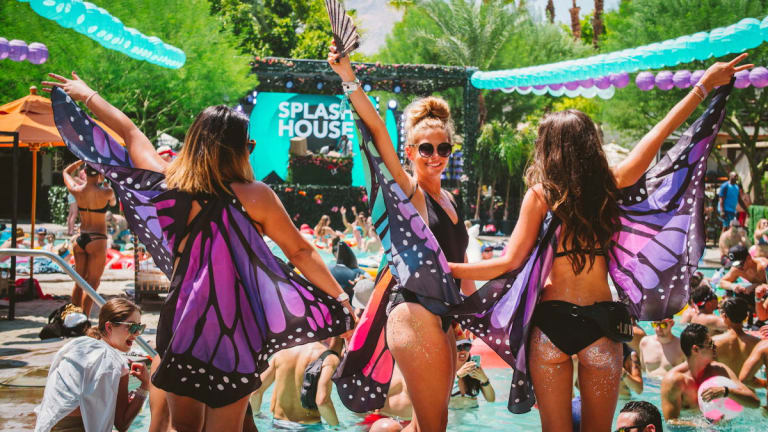 5 Tracks to Warm You up for Splash House
Splash House is welcoming summer in the best possible way.
Right around the corner is the most epic pool party/music festival that you will ever attend. Splash House returns for their 5th year, cooling us down with their iconic oasis resorts and bringing the heat with some of the hottest artists. The biannual festival kicks of June 8th, and we want you to warm up with these must-see artists of the weekend. Here are the 5 tracks that will get you ready for the dreamy weekend.
Touch Sensitive
On Friday, this Australian procure will take you back in time with his groovy, nostalgic sounds in his latest album "Visions".
Hotel Garuda
The dynamic duo is back. Their high energy tracks are the perfect Splash House vibe. Catch them at The Riviera Hotel June 9th at 6 PM. 
SNBRN
Splash House veteran SNBRN will bring the heat with his new deep house EP. "Want You" is a dark and hypnotic dream that we hope to hear this weekend.
Kasbo
With the release of his latest album "Places We Don't Know" the Foreign Family producer will bring melodic tunes to the pool and give us all the feels. 
Chris Lake
The house party doesn't start until Chris Lake comes in. "Operator" has become the dance anthem at all festivals, and it will definitely continue to be at Splash House.