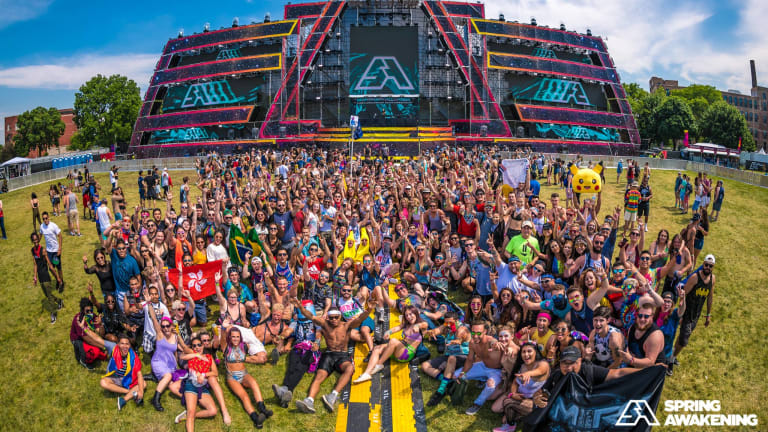 Spring Awakening Announces Headliners and New Location for 2019 Event
Illenium, Martin Garrix and Rezz will perform at Spring Awakening 2019.
Following a tumultuous location change, the organizers of Spring Awakening Music Festival (SAMF) have finalized venue details for the 2019 edition. That's not all, either. In addition to revealing that the three-day event will take place at Poplar Creek in Northwest Chicago suburb Hoffman Estates, React Presents have announced some of this year's headliners.
On the bill for SAMF 2019 are EDM mainstays Illenium, Martin Garrix, DJ Snake, GRiZ and Zedd. The full artist roster will be released on March 15th and will include more than 90 acts altogether.
"We are excited to announce that SAMF '19 has relocated to Poplar Creek, a perfect festival location with a rich musical history – adjacent to the Sears Centre Arena, and by the former site of the Poplar Creek Music Theater," said React Presents' co-general managers Patrick Grumley and Matt Rucins in a joint statement. "This decision was made with our fans in mind, in order to deliver them the best Spring Awakening at a site that will offer a superior experience."
Spring Awakening Music Festival will take place from June 7th-9th, 2019. For more information or to purchase tickets, visit the event website.
FOLLOW SPRING AWAKENING:
Facebook: facebook.com/springawakeningfest
Twitter: twitter.com/SpringAwakeFest
Instagram: instagram.com/springawakefest