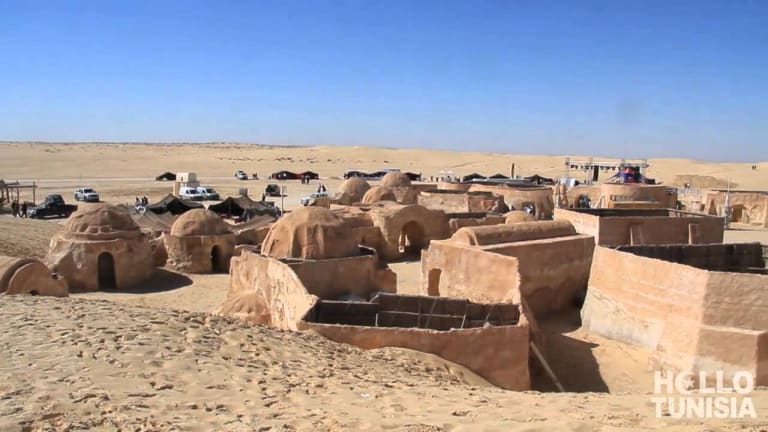 Luke Skywalker's Real Life Hometown Will Host a 30-Hour Rave
Les Dunes Electroniques will give attendees the chance to rave at the real life location where Luke Skywalker was born.
This September, the world will be able to enjoy a 30-hour rave in Luke Skywalker of Star Wars' hometown.
Titled Les Dunes Electroniques, the festival will host a variety of artists over the course of September 21st and 22nd at Ong Jmel in Nefta, Tunisia.
Fans of Star Wars will recognize Ong Jmel as the real-life location that makes up the city of Mos Espa in the Star Wars series.
Although the lineup has not yet been revealed, the festival promises "30 of the best acts from Tunisia and the global underground electronic music scene." It's worth noting that the festival ticketing page mentions that the lineup will be house and techno oriented.
The performances will not be spread out over the course of the two days like your average festival. Once the music starts, it will not stop for 30 hours when the show concludes.
Festival organizers are also responsible for the Plages Electroniques festival in the French Riveria.
Tickets are on sale now. You can buy yours here.
H/T: DJ Mag
FOLLOW LES DUNES ELECTRONIQUES:
Website: dunes-electroniques.com
Facebook: facebook.com/LesDunesElectroniques
Twitter: twitter.com/DunesElectro