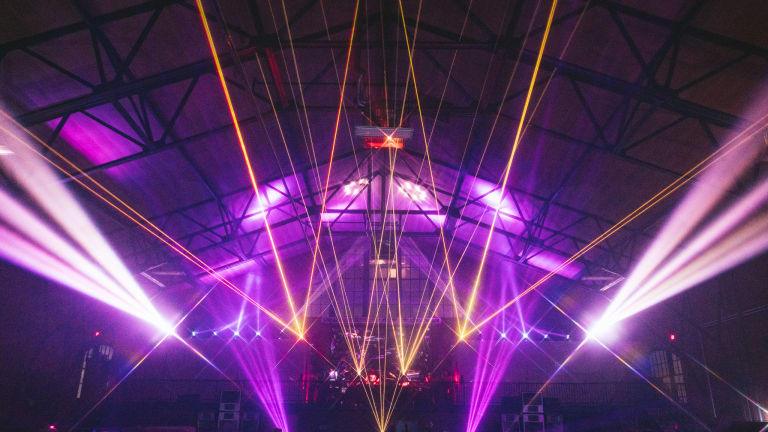 Chase & Status, Emancipator, KOAN Sound, More to Headline Submersion Festival 2022
The first multi-day camping event as Submersion Festival is taking things to the next level.
Jesse Boyer of The Rust Music and Ryan Karolyi of Aspire Higher have pulled out all of the stops for their second Submersion event.
The ink is now dry on the full lineup for the first multi-day camping event as Submersion Festival, scheduled for October 7-8 at Paradise Lakes Campground in Hammonton, New Jersey.
The final lineup announce for the event boasts its headliners: Chase & Status (DJ Set), Emancipator, Justin Martin (Original + DnB), KOAN Sound (Original + First Ever Sunrise Set), Totally Enormous Extinct Dinosaurs (DJ Set), Mr. Bill (IDM Set) and TRUTH.
With a whopping 75 artists of international, national and regional flair, Submersion Festival promises to entertain EDM fans of all tastes. Massive debuts and special sets are aplenty and will come courtesy of KOAN Sound, Justin Martin, Mr. Bill, Luke Vibert/Wagon Christ, "Phonk" pioneer Soudiere, VCTRE, DMVU and many more.
Tickets are now on sale for the can't-miss fest, which will also feature an Early Entry Pre-Party on October 6th with Daily Bread, Kahn & Neek and Sicaria Sound, among others.
The venue, Paradise Lakes, sits on a lake in the middle of the New Jersey Pine Barrens—a stone's throw from major metropolitan areas like Philadelphia, Atlantic City, Baltimore, New York and Washington D.C. Expect late nights on the Woods stage and sunrise sets on the Beach stage from your favorite DJs and producers all weekend long. Both stages will be outfitted by the East Coast leaders in sound and visualization.
Philadelphia-based One-Source Productions will transform the Beach Stage with their EVO7 Funktion 1 rig alongside Baltimore-based Fungui Promotions. Charlottesville-based retailer and production company 'The Sound Live' will be leading the Woods Stage with the Danley BC218 audio rig, alongside Atlanta-based Lazershark (Pretty Lights) on stage and lighting design with Philadelphia-based Mike Jaws (Dopapod) as LD.
The weekend has been carefully curated with hand-picked talent to ensure maximum fidelity in both sound and vibe, with a host of additional surprises to be announced in the coming months. Sounds of all tempos, flavors and styles will be present, with a little something for everyone regardless of where you land on the electronic music spectrum.
You can find more information about Submersion via the festival's website.
FOLLOW SUBMERSION FESTIVAL:
Facebook: facebook.com/SubmersionFestival
Instagram: instagram.com/SubmersionFestival
Twitter: twitter.com/Submersion_Fest
Website: submersionfestival.com