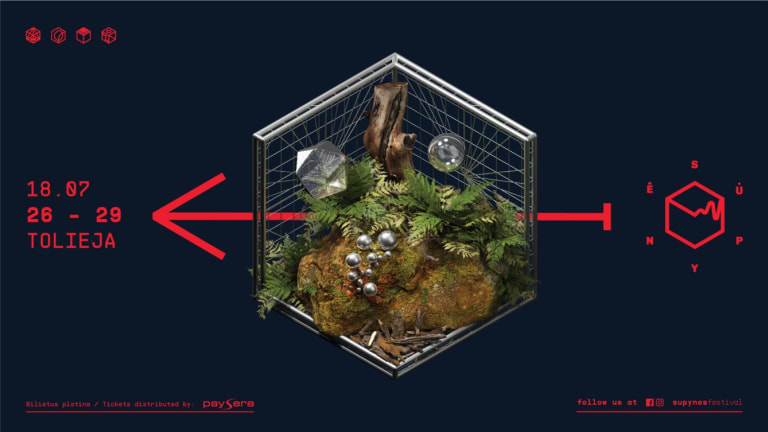 Supynes Festival in Lithuania Partners with CoinGate for Cryptocurrency Purchases
The festival also introduced a dedicated cryptocurrency panel.
This year, one of the oldest and biggest electronic music festivals in Lithuania, Supynes, has decided to allow ticket purchases with cryptocurrency and has created a panel talk on the subject for those who are interested in blockchain technology. Fans can now purchase tickets with Bitcoin and a number of other cryptocurrencies. 
'Cryptocurrencies were created by the people, for the people. In this sense, electronic music has a lot in common with the essence of cryptocurrencies ... This might be a long shot, but we believe that innovation and novelty are inherent for our festival-goers. This is the primary reason for us to become a medium to spread these ideas,' say the organizers of Supynes.
Supynes partnered with CoinGate, which is a Lithuania-based cryptocurrency payment processor.
'Being able to purchase tickets with Bitcoin, the general public will get a grip on how cryptocurrencies work in practice. We want to dispel the myths about crypto-related risks and show that it is a technology that has purpose in everyday life.'
The CTO of CoinGate, Rytis Bieliauskas, will be speaking on the panel as well. The CEO of CoinGate, Dmitrijus Borisenka, explains this further:
'Education is an essential element of our business because this is how we can make a difference in the adoption of cryptocurrencies and blockchain. Music festivals are great for spreading the message because here we can find a lot of young, open-minded people in a relaxed, informal atmosphere. Most importantly, these are exactly the people who can relate to the ideas we want to share and understand the essence of this innovative technology.'
Supynes festival will take place in Moletai, Lithuania on July 26-29. You can purchase tickets here, and find out more information on the lineup here.