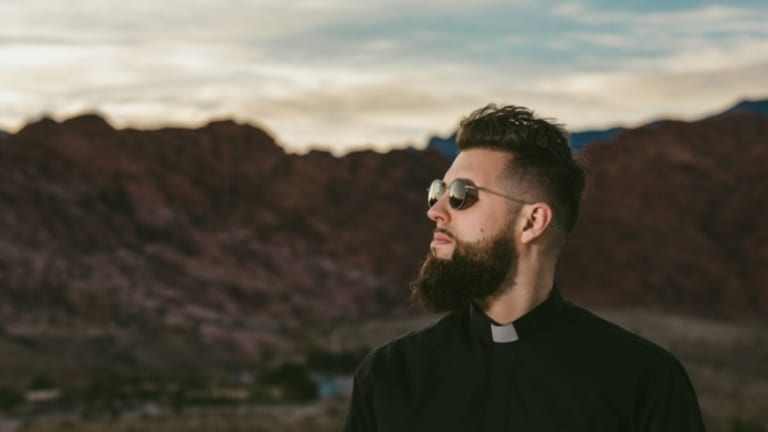 Tchami's Confession Tour Touches down in Brooklyn Tonight
Brohug & Noizu join the Parisian producer for a night of gritty house music.
Future house pioneer Tchami brings his Confession tour to Brooklyn tonight. Swedish trio Brohug and L.A. producer Noizu are set to support. One of Brooklyn's most popular warehouse spots, Avant Gardner will host the house music throwdown.
After hitting major festivals like Ultra Music Festival, EDC Las Vegas and Tomorrowland this year, Tchami is closing 2018 by taking his label for a celebration across North America. The Confession label serves as a platform for artists like Malaa, Mercer, Dombresky, Wax Motif, Gerry Gonza and Dustycloud. Deep bass lines, menacing vocals, and infectious blends of gritty house music mark the Confession way.
As for Tchami himself, the Parisian producer has been exploring new sounds recently. "Aurra" and "Shades," his latest singles released last month, are built on feelings of nostalgia and breezy melodies. Both take different directions, distinct energies, yet complement each other with a similar overarching carefree spirit. 
According to Tchami:
"The AURRA/SHADES dual release is meant to show a different side from the Tchami that you may have heard in the past. My inspiration in the studio is drawn from many different sounds and sonic influences and after tinkering with these two tracks for quite some time, I'm confident that while the style may be different, the quality is up to par. I hope you enjoy them as much and look forward to seeing you on tour these next months!"
Expect similar versatility during his DJ sets. Plenty of his signature future house groove, including hit releases like "Afterlife," "Missing You" and "SIAW." Plus, more atmospheric tracks like "Adieu" and "World To Me" will enter the fold during moments of calm.
Tonight's Brooklyn show will see the Confession tour reaching its late stages, with only four shows after, wrapping up on December 8th at Atlantic City's HQ2 Nightclub.
Get tickets and more info for Tchami's Confession tour here.
FOLLOW TCHAMI:
Facebook: https://www.facebook.com/iamTchami
Twitter: https://twitter.com/iamTchami
Instagram: https://www.instagram.com/tchami
SoundCloud: https://soundcloud.com/iamtchami