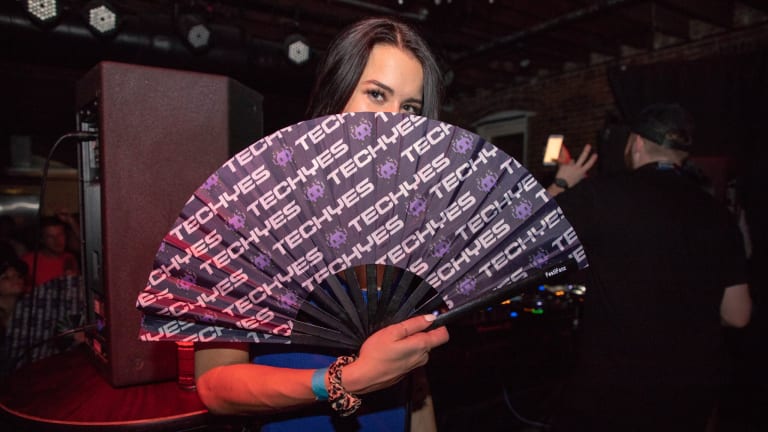 Techno and House Event Brand TechYes Takes Major Step Forward Under New Leadership
Event organizer and veteran music industry executive Paul Campbell has acquired the TechYes assets and brand to bring about a new generation of premiere house and techno events.
After the last season of massive events, particularly their viral TechYes Miami marketing campaign during Miami Music Week 2019, TechYes Presents has become far more than just an event and lifestyle brand; it's carved out space as a genuine niche cultural movement. 
As the most recent chapter of their meteoric rise, Paul Campbell - an industry executive, manager, event producer, and the man behind industry brands such DayGlow/Life In Color and NU Management - has acquired all the assets of the growing event company. 
"Since the inception of TechYes, I've been a huge fan of the brand and what it represents." said Campbell. "I watched the love of house, tech house, and techno grow in a demographic where you never saw it present before." He brings with him over 15 years of event production experience, not to mention his profound first-hand knowledge of artist management with his company, NU Management, that he's owned and operated for the past four years.
Like most blooming companies, TechYes was experiencing several key issues in the process of growing into bona fide staple of the dance event community. With his longstanding track record of building success event brands, Campbell saw this as a beautiful opportunity to get directly involved. "Unfortunately I saw an amazing brand and cultural movement run into several issues and I knew I had to do something to take a brand I've believed in from the beginning and help it reach the potential I believe it has," he said. "I hope Fans will continue to support the brand with a newly energized team behind it. We want to do bigger events but also grow in other areas in the industry and really shape a cultural brand." 
Former CEO Daniel Clark is stepping down effective immediately and Campbell will take over moving forward. All currently booked TechYes events will move forward as scheduled, including the Shiba San and Walker & Royce co-headline event at the Central Florida Fairgrounds in Orlando.    
FOLLOW TECHYES:
Facebook: facebook.com/wearetechyes
Twitter: twitter.com/TechyesPresents
Instagram: instagram.com/wearetechyes