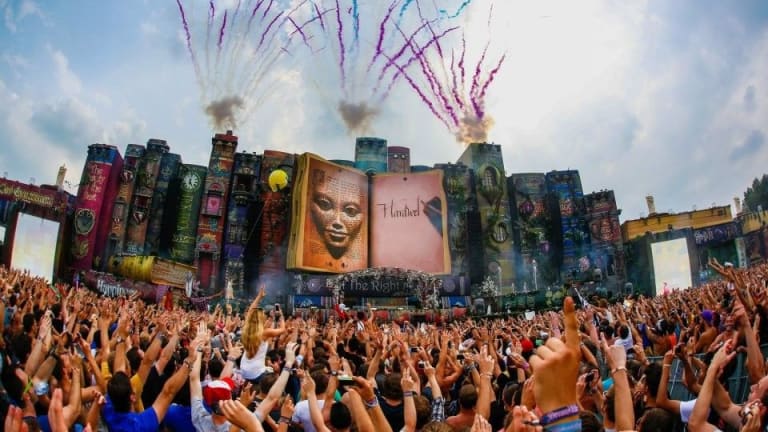 Tomorrowland 2019 Sells Out After Remaining First Wave Lineup is Announced
J Balvin, Alesso and Richie Hawtin are among Tomorrowland's headliners this year.
Every year, tickets to Tomorrowland sell out immediately after going on sale - and 2019 has proven not to be an exception. The Boom, Belgium festival's organizers have revealed the last handful of artists making up this year's "first wave" lineup. Tickets went on sale the following day, only to sell out in about 40 minutes.
In addition to main stage favorites like David Guetta, Alesso and Loud Luxury, techno figureheads like Richie Hawtin, Black Coffee and Amelie Lens found their way onto the 2019 roster. Colombian singer J Balvin was also included, speaking to a willingness on the part of Tomorrowland's organizers to attract a wider audience thus year.
As with every year, attendee hopefuls have taken to Twitter to air their grievances after not securing their entry before tickets sold out. Some speculate that preference is given to Belgian customers, and others blame ticket scalpers for annual shortage.
The first weekend of Tomorrowland will take place on July 19th-21st, and the second weekend from July 26th-28th. Select travel packages are still available through Festicket.
H/T: Your EDM
FOLLOW TOMORROWLAND:
Facebook: https://www.facebook.com/tomorrowland/
Twitter: https://twitter.com/tomorrowland
Instagram: https://www.instagram.com/tomorrowland/