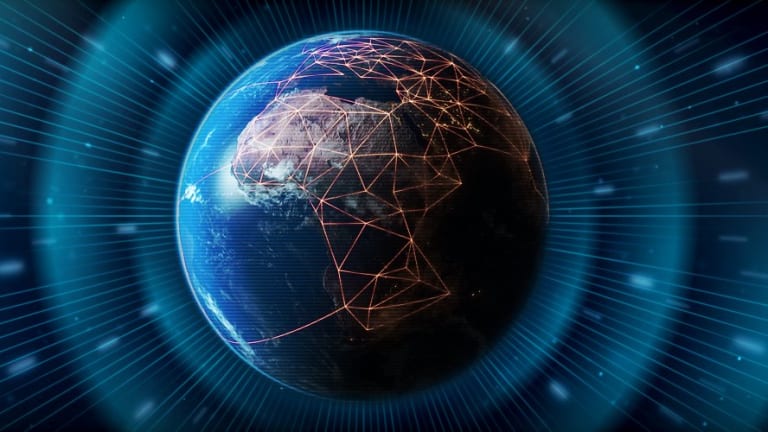 Belgium's Tomorrowland Festival is Going Virtual
Belgium's biggest music festival will take place via the World Wide Web in 2020.
With virtually every major music festival shifting to livestreaming their events amid the global shutdown in response to COVID-19, it's no surprise that Belgium's massive yearly event, Tomorrowland, is following suit. 
Tomorrowland Around The World, announced today, is the renowned festival's livestream offering. It will feature eight virtual stages with unique digital production by Tomorrowland's 3D artists and creative teams, reimagining the event's signature stages, like Core and Atmosphere, and introducing three new stages. Complete with laser shows, these virtual stages will mirror the real deal while expanding on them for the digital landscape, allowing users to explore the "grounds" as attendees would in real life. 
As Tomorrowland typically takes place at its home in Boom, Belgium, the performers' time slots will also reflect their normally assigned times. However, those who wish to tune in globally will be given the option of a "timezone-friendly" option to make the experience seem as if they were actually attending an installment of the live festival in Boom. 
In addition to viewing and listening to sets by artists on the lineup, which has yet to be announced, fans can also participate in webinars, games, and workshops within Tomorrowland Around The World. 
"We hope that hundreds of thousands of people will unite in a responsible way and that small Tomorrowland gatherings at people's homes - from Canada to Australia, from Japan to Brazil and everywhere in between – will be organized," says Tomorrowland co-founder Michiel Beers. "Especially during the weekend where normally Tomorrowland Belgium would take place, we really have the power to unite the world."
Tomorrowland Around The World will take place Saturday, July 25th to Sunday, July 26th, and is timezone-friendly. Day tickets cost €12.50 and weekend passes are €20.00, and include an on-demand option for revisiting up to one week after the event. The digital festival lineup will be announced on Monday, June 15th and tickets go on sale on Thursday, June 18th here.
FOLLOW TOMORROWLAND:
Facebook: facebook.com/tomorrowland
Twitter: twitter.com/tomorrowland
Instagram: instagram.com/tomorrowland