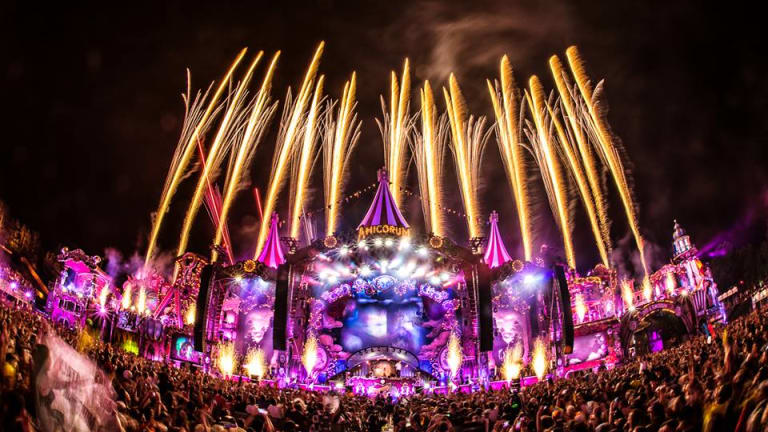 Tomorrowland Main Stage Designer Files for Bankruptcy
Neverland Themepark Projects has discontinued operations.
Unfortunate circumstances have befallen a company largely responsible for the larger-than-life feel of Tomorrowland events. Neverland Themepark Projects - a Belgian company who has played a key role in many of the festival's main stages - has declared bankruptcy and must shut down imminently.
Neverland was founded in 1997, and primarily specializes in theme park installations throughout not only Belgium but also France, England, The Netherlands, Germany, Switzerland and Spain. A statement made by company founder Kurt Heerman reads:
"We inform you that Neverland Themepark Projects is no longer active. We want to thank you for the years of cooperation and trust. This message will come in hard, we are well aware of that. With our whole team we have been fighting until the last minute, but due to a combination of circumstances we are forced to close the doors of Neverland definitively. Our sincere apologies for the inconvenience that we may cause you."
Tomorrowland's organizers have issued a statement of their own to quell attendee concerns regarding the news. "We work with twelve decor builders, of which Neverland is one of them," said festival press agent Debby Wilmsen. "The main stage is too complex to be made by one set builder anyway."
Tickets to Tomorrowland 2019 recently sold out, but select travel packages are still available through Festicket.
H/T: EDM Sauce
FOLLOW TOMORROWLAND:
Facebook: https://www.facebook.com/tomorrowland/
Twitter: https://twitter.com/tomorrowland
Instagram: https://www.instagram.com/tomorrowland/