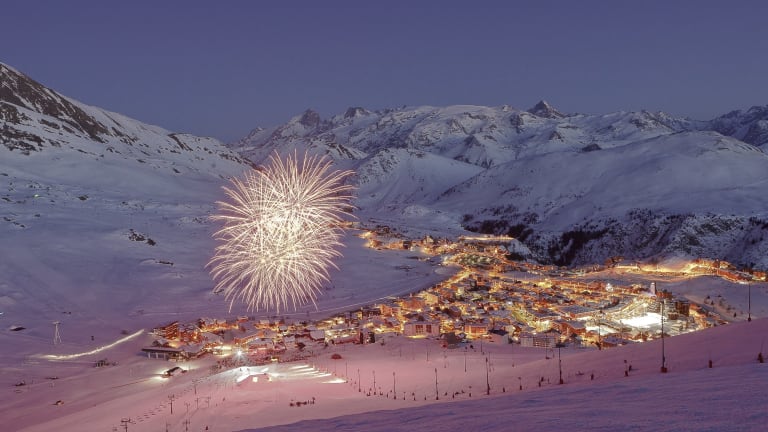 Tomorrowland Winter's Last-Minute Production Push Detailed in French News Segment
Tomorrowland Winter's production is running on a tight schedule, but the community remains optimistic.
Tomorrowland has faced setbacks in the final days before the inaugural edition of Tomorrowland Winter, and one French news organization has taken notice. France 3 has outlined the challenges faced by the festival's organizers in a news segment that aired earlier in the week.
Spokespeople on behalf of the festival and the Alpe d'Huez ski resort told reporter C. Aubert, D. Borrelly that they expect roughly 12,000 attendees to fly or drive in. In addition to challenges posed by the limited road access to the site, production teams still have much to do with only days left to complete their tasks.
Be that as it may, the locals appear to recognize how coordinated Tomorrowland's efforts have been thus far. The festival has signed a contract for five annual editions in the same location.
In addition to its three stages, Tomorrowland Winter attendees will also be given access to three areas on nearby slopes. It recently came to light that a tent structure on one of the stages had collapsed, putting another item on the organizers' agenda.
Tomorrowland Winter is slated to take place from March 9th-16th. For more information or to purchase tickets, visit the event website.
H/T: Your EDM
FOLLOW TOMORROWLAND WINTER:
Facebook: facebook.com/TomorrowlandWinter
Twitter: twitter.com/tmlwinter
Instagram: instagram.com/tomorrowlandwinter