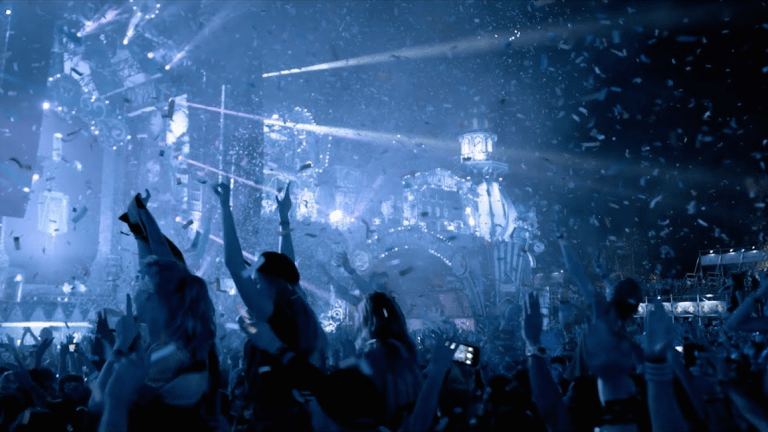 Inaugural Tomorrowland Winter to Take Place in 2019
Tomorrowland Winter will kick off this year's festival season.
Tomorrowland already marks the height of each festival season, but the Boom, Belgium festival's organizers have planned another mile marker of sorts. Ultra Music Festival in Miami is typically the first large-scale electronic music gathering of the year, but in 2019 it will be preceded by Tomorrowland Winter.
The festival will take place on Alpe d'Huez, a ski resort in the French Western Alps. 30,000 attendees are expected for the inaugural edition, whose official theme is "The Hymn of the Frozen Lotus."
Tomorrowland Winter will be broken up into seven different areas - four on the slopes, and three on the resort. Of the latter, one will be a main stage on the parking lot of the resort with secondary stages on Bergers Lake and a football field.
The flagship Tomorrowland festival has taken place annually since 2005. For the 2019 edition of the festival, its organizers have revived its 2012 The Book Of Wisdom theme.
Tomorrowland Winter will run from March 9th-16th, 2019. For more information or to purchase tickets, visit the event website.
H/T: EDMTunes
Follow Tomorrowland Winter:
Facebook: facebook.com/TomorrowlandWinter
Twitter: twitter.com/tmlwinter
Instagram: