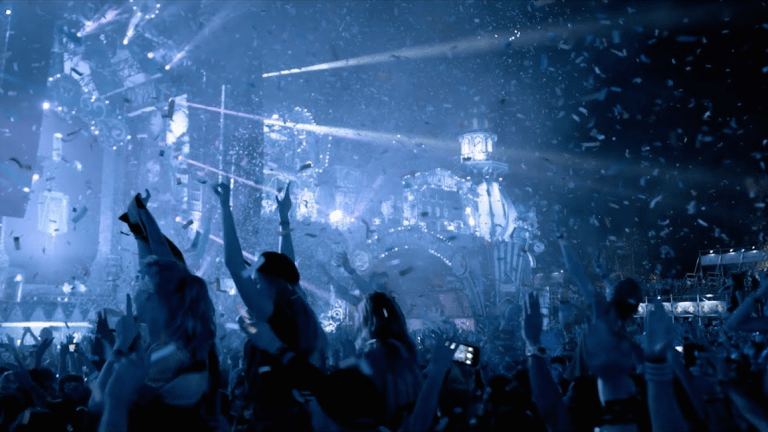 Tomorrowland Winter Ski Lifts Temporarily Evacuated Due to Snowstorm
A snowstorm at Alpe d'Huez posed unexpected challenges for Tomorrowland Winter organizers.
The inaugural edition of Tomorrowland Winter has barely even begun and things aren't going as planned. Inclement weather at Alpe d'Huez in the French Alps has forced the festival's organizers to temporarily escort roughly 250 attendees and artists off of the resort's ski lifts.
"It snowed a lot this morning, but it was not a problem," said Tomorrowland spokesperson Debby Wilmsen. "When the wind intensified, we had to close the lifts. Some at the top of the track did not have skis with them because they only wanted to party in the bar. So we used six groomers to get them down."
The bulk of Tomorrowland Winter's programming doesn't begin until midway through the week, so only those who arrived early have been affected by the turn of events. Among the artists billed are Armin van Buuren, Martin Garrix, Afrojack and Steve Aoki.
Tomorrowland Winter is expected to resume operations and run until March 16th. For more information, visit the event website.
UPDATE: A previous version of this article said that Tomorrowland Winter had been evacuated when it was, in fact, only the Alpe d'Huez ski lifts.
H/T: Your EDM
FOLLOW TOMORROWLAND WINTER:
Facebook: facebook.com/TomorrowlandWinter
Twitter: twitter.com/tmlwinter
Instagram: instagram.com/tomorrowlandwinter