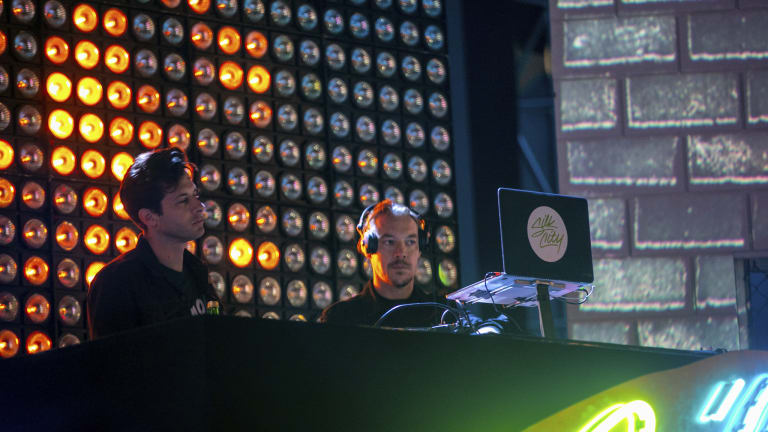 Treasure Island Music Festival: a Magical Oasis of Eclectic Music, Art and More
Check out the highlights of Treasure Island Music Festival.
For its 11th year, Treasure Island Music Festival celebrated with a variety of music, Bay Area culture, and fascinating art. Following its 2017 hiatus, the event relocated to the beautiful Middle Harbor Shoreline Park. The new venue was bigger than previous locations and had a stunning view of Downtown San Francisco. This weekend, they drew over 23,500 attendees.
The lineup featured a combination of hip-hop, alternative, dance, and electronic acts throughout the two-day festival. They hosted Tame Impala, Asap Rocky, Silk City, Lord Huron, Santigold, Jungle and Pusha T among others. 
Standout electronic acts started on Saturday with Silk City, a collaborative project between Diplo and Mark Ronson. They stole the main stage with vibrant tracks - including their latest hit, "Electricity." French duo Polo & Pan rocked the City Stage with vibrant and euphoric tunes. Moses Sumney shook the crowd as well, belting out melodic songs. He was featured earlier this year in Flume's track "Weekend."
The art was nothing short of fascinating as well. This year, they featured a giant electronic squid that moved his tentacles around throughout the duration of the event. Dozens of abstract art installations were displayed around the festival and walking aliens entertained festival goers each day. 
Feeling like you missed out? Check out more of Treasure Island Music Festival here and start planning your 2019 trip!
Follow Treasure Island Music Festival:
Facebook: https://www.facebook.com/treasureislandfestival/
Twitter: https://twitter.com/timfsf
Instagram: https://www.instagram.com/timfsf/