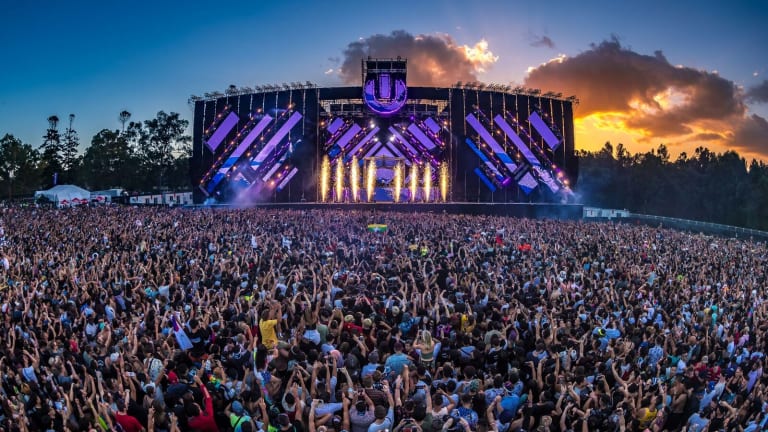 How Ultra Australia Became What it is Today [INTERVIEW]
The Ultra Australia team promises an absolutely massive event for their third year.
Ultra Australia is returning for the third edition of the festival in March of 2020. Registration for the event opened earlier in the month and once available, tier-one tickets quickly sold out. Lucky for those wanting to experience the Australian event, tier-two tickets are still on sale for those who registered. 
We had the opportunity to talk with Travis Grech (Licensee/Project Manager) and ask him some questions about himself and this year's massive, two-day celebration. Below is our exclusive Q&A on Ultra Australia 2020 and how it became the juggernaut it is today.
EDM.com: How did you get involved with Ultra?
Grech: "A friend of ours, Eric Powell, has a mutual friend with Russell Faibisch. That friend just happened to be the great Carl Cox! Carl did the introduction, then we flew over to Ultra Singapore to meet Russel, Adam + Co in 2016. From there we began negotiations to launch Ultra Australia. We launched Ultra Australia on the main stage at Ultra Miami in 2017! The rest is history."
How does your work on Ultra Australia differ from your other projects?
Grech: "The Ultra Australia brand is so spectacular it trumps anything else we have done. We have a huge team spanning across multiple capital cities in Australia that work tirelessly to make this happen. The level of production that the Miami team bring to town is the biggest we have ever seen in Australia. It's different to everything else we do, it's MASSIVE!"
What does your work on Ultra Australia mean to you on a more personal level?
Grech: "Well I love Ultra so much, I named my puppy Ultra! We all live for this!"
Ultra Australia takes place March 7th and 8th at Parramatta Park in Sydney and Flemington Racecourse in Melbourne, respectively. Tickets are on sale now. You can buy yours here.
FOLLOW ULTRA AUSTRALIA:
Facebook: facebook.com/ultraaustralia
Twitter: twitter.com/ultraaustralia
Instagram: instagram.com/ultraaustralia
UPDATE 8/22/19: Added additional information about the event and additional interview questions.