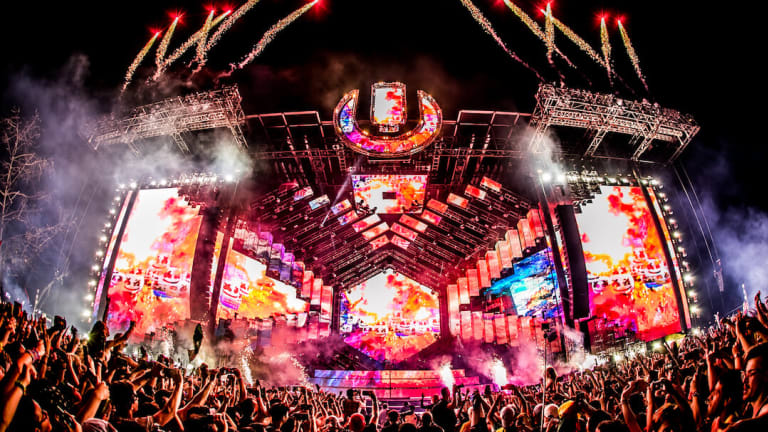 Could Ultra Relocate to Miami Beach Instead of Homestead in 2020?
The Miami Beach commissioner sees Ultra as a potential solution to problems posed by Spring Breakers.
The EDM world had already made peace with the idea that Ultra Music Festival would no longer take place in Miami, but now it appears as though that may not be the case. Miami Beach Commissioner Ricky Arriola has invited the gathering's organizers to a commission meeting to discuss the island hosting the 2020 edition at Lummus Park.
Every year during the month of March, Miami Beach becomes an attraction for Spring Breakers - often to the dismay of the surrounding community. "Inviting an established, well-organized event like Ultra for Spring Break 2020 will put heads in beds and serve as the counter-programming mechanism against the unorganized chaos that was Spring Break 2019 on Miami Beach," Arriola wrote in his memo to the commission.
For the better part of its lifetime, Ultra Music Festival took place in Bayfront Park on the mainland Miami shoreline. After the Miami City Commission voted down its contract to return in 2019, the gathering relocated to the island of Virginia Key. Organizers cited a decline in the festival experience as their primary reason for leaving the event's new home, announcing the decision the day before the commission was set to vote on the festival's return to the location. Soon after, it came to light that they had been in talks with Homestead-Miami Speedway. 
The meeting item regarding Ultra Music Festival's potential move to Lummus Park in Miami Beach is set for 5:00 PM on Wednesday, May 22nd.
H/T: EDMTunes
FOLLOW ULTRA MUSIC FESTIVAL:
Facebook: facebook.com/Ultra
Twitter: twitter.com/ultra
Instagram: instagram.com/ultra/