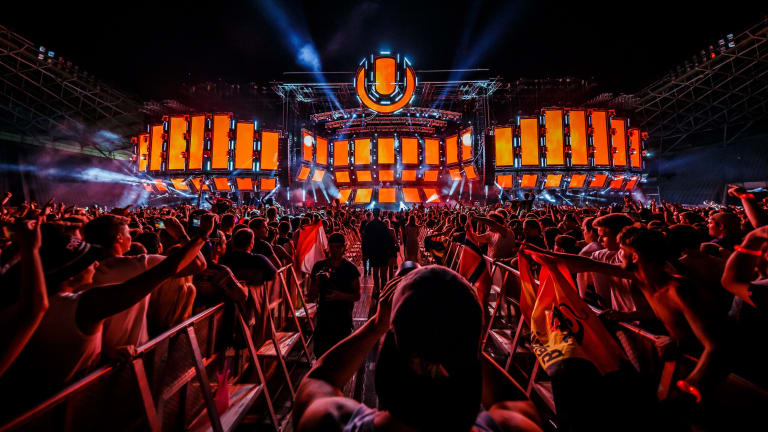 Ultra Music Festival Keeps the Hype Train Rolling with Emoji Stage Depictions
The organizers of Ultra Music Festival know how to keep people talking.
Now that Ultra Music Festival's move to Virginia Key is official, the war of words between the Miami festival's organizers, and members of the public has not yielded as many headlines. Fortunately for the former, they still have a trick or two up their sleeves to that end.
Today, Ultra has been tweeting rudimentary depictions of the 2019 edition's stages using otherwise seemingly random strings of emojis. Organizers have employed this method in previous years to generate buzz about the festival in the months leading up to it.
After the Miami City Commission rejected Ultra Music Festival's contract to remain in Bayfront Park, the festival's organizers set their sights on Virginia Key. Key Biscayne residents worried about traffic congestion on the days of the festival as there's only one way on and one way off the island. In an effort to address their concerns, Ultra recently revealed that 2019 attendees would be given free access to shuttles.
Ultra Music Festival will take place from March 29th to March 31st, 2019. For more information or to purchase tickets, visit the event website.
H/T: Your EDM
FOLLOW ULTRA MUSIC FESTIVAL:
Facebook: https://www.facebook.com/Ultra
Twitter: https://twitter.com/ultra
Instagram: https://www.instagram.com/ultra/