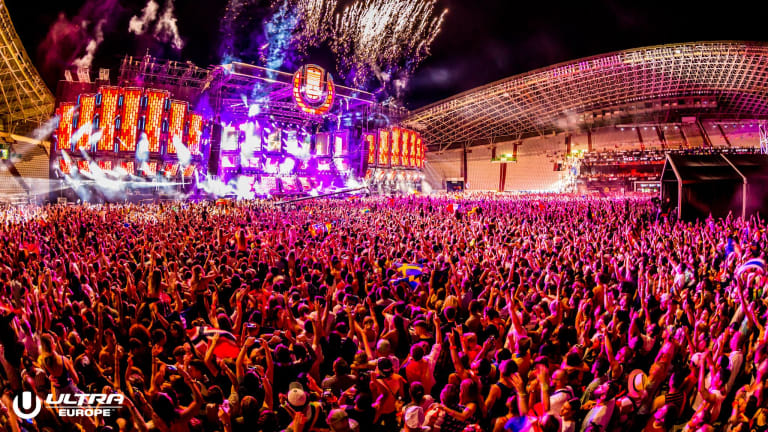 These Ultra Music Festival Headliners Won't Play Anywhere Else During MMW 2019
Find out which artists are exclusive to Ultra Music Festival next year.
With just three months to go before Ultra Music Festival 2019, we are learning more about phase one of the lineup, and the festival's impact on surrounding events. 
Following the lineup drop, fans noticed the "Exclusive" tag included under several headliners on the bill. Now, Ultra has offered an official statement on the matter: 
This year, you will notice many of the headlining artists marked as "EXCLUSIVE." Unlike previous years, these artists will NOT have other performances during Miami Music Week. Instead, Ultra Music Festival will be the only place in Miami to see these unique performances.
EDM enthusiasts who have not previously been to Miami Music Week (MMW) may not realize that Ultra Music Festival is not the only game in town when it comes to events. During MMW, the city's hotels, clubs, and venues host numerous smaller showcases where fans can see their favorite artists play sets in a more intimate setting. In the past, because most artists were also playing smaller showcases in Miami in addition to Ultra, there wasn't a fear of missing out if you did not attend Ultra itself.
Now, however, given Ultra's recently contentious venue change to Virginia Key, it seems the festival's organizers want to ensure the demand for the festival is preserved as it transitions. By making some of the festival's premiere talent exclusive performers, they drive sales and remove any uncertainty from the equation. 
It will be interesting to see how this exclusivity within Ultra Music Festival impacts the broader viability of Miami Music Week showcases, which have yet to be fully announced.
H/T: YourEDM
FOLLOW ULTRA MUSIC FESTIVAL:
Facebook: https://www.facebook.com/Ultra
Twitter: https://twitter.com/ultra
Instagram: https://www.instagram.com/ultra/