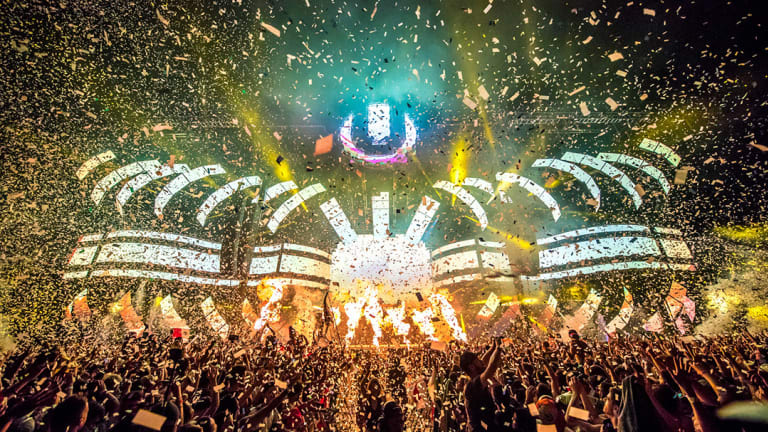 Ultra Music Festival Finalizes Lineup for 2019 Edition, Files Motion in Suit Against City
Ultra Music Festival's final announcement has arrived amid legal turmoil.
Despite numerous pitfalls in its road to relocation, Ultra Music Festival's organizers appear eager for the 2019 event. Somewhere between rolling out new environmental initiatives and dealing with a looming lawsuit, they've still managed to announce the rest of the acts billed this year.
Tommie Sunshine, Borgeous and Dzeko are among the artists added in Ultra's final announcement. Deborah De Luca rounds out RESISTANCE island's offerings, with Born Dirty and Cedric Gervais each contributing more mainstream four-four flair. Representing the bass end of the spectrum on the remainder of the roster are Bro Safari and Habstrakt.
Despite Rapture Electronic Music Festival's lawsuit against Ultra falling flat, the latter event's organizers haven't managed to keep out of the courtroom. Miami's Bricknell Homeowners Association recently filed a suit against the city on the grounds that their arrangement with the festival should have arrived in the form of a lease, the parameters of which would be stricter than their existing licensing agreement. Event Entertainment Group, the entity who organize Ultra, have filed a motion to be added on as defendant in the proceedings, or alternatively intervene.
Ultra Music Festival has taken place annually in Miami since 1999, and from 2001 up through last year it called Bayfront Park home. The Miami City Commission voted down their contract to remain at the location in 2019 and beyond.
Ultra Music Festival will take place on Virginia Key from March 29th-31st. Find the full lineup below, and to purchase tickets visit the event website.
FOLLOW ULTRA MUSIC FESTIVAL:
Facebook: facebook.com/Ultra
Twitter: twitter.com/ultra
Instagram: instagram.com/ultra/